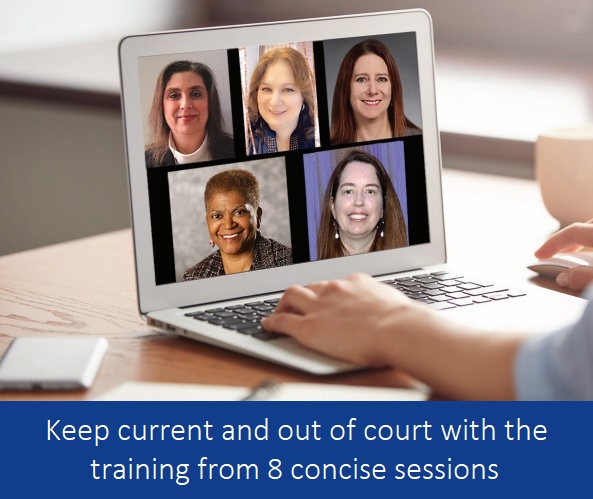 Led by top experts in the payroll field

Up-to-the-minute guidance on important issues and compliance

Convenient half-day split schedule fits with your workday

FREE bonus gifts worth over $435.00

Online, from the comfort of your office/home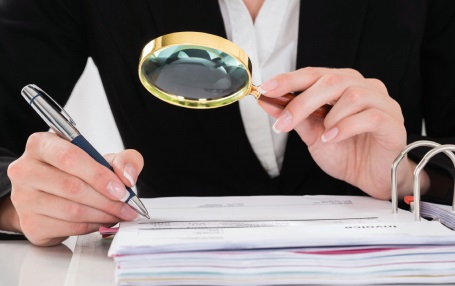 Through the rest of 2021, payroll pros must navigate a tide of new concerns about everything from pandemic relief provisions to W-4 changes to employees' changing expectations for how they should be paid.
And that's on top of the challenges – and strict regulations and penalties – you face every day. To keep you on top of the latest legal and regulatory developments, as well as offer you compliance training on ongoing trouble spots, we created the Payroll Compliance Workshop. Join us online, from your office or home!
OUR PAYROLL EXPERTS WILL COVER:
Employee leave
Expense reimbursements
Travel pay
Avoiding an audit
The American Rescue Plan
Analysis of new laws & regulations
Payroll and personnel records
Emerging trends in payroll
Interstate pay
W-4 requirements
Garnishments
Withholding procedures
Recordkeeping
Documentation
And more!
Wednesday, July 21
1:00 – 1:50 pm ET:
Payroll 2021: Legislative and Regulatory Alert
Payroll insider Andra Kullman of the IRS breaks down the latest newsworthy developments impacting your operations.
1:50 – 2:30 pm ET:
Employee Expense/Travel Reimbursements: On the Road Again!
With more workers getting back to travelling and meeting for business, it's time to get on solid ground with the trickiest aspects of reimbursements in all areas – everything from entertainment to mileage to hotels to meals.
2:30 – 2:45 pm ET:
Break
2:45 – 3:30 pm ET:
Payroll Records: What to Keep, What to Toss
If you destroy the wrong payroll or personnel document, prepare it incorrectly, or even keep it too long, you could be damaging your company – and your career.
3:30 – 3:45 pm ET:
Break
3:45 – 4:30 pm ET:
How to Survive an IRS Audit – or Avoid One Entirely!
Learn from an IRS insider (with plenty of horror stories!) the best ways to get your company through an examination, and even avoid one, as you discover how to sidestep unwanted attention from auditors.
4:30 - 5:00 pm ET:
Wrap-up and Prize Drawing!
Thursday, July 22
1:00 – 1:50 pm ET:
The Future of Payroll
Get ahead of the issues you're starting to see in the headlines – and which have the potential to give procedural and legal headaches to pros who take their eyes off imminent developments.
1:50 – 2:30 pm ET:
The Legal Realities of Paying Across State Lines
The future we thought was coming – in which telecommuters spread out all over the country – came years sooner than expected. You can use the trend to save your organization money and attract better talent, but there's a web of changing rules on multi-state pay compliance.
2:30 – 2:45 pm ET:
Break
2:45 – 3:30 pm ET:
W-4s, Garnishments & Other Involuntary Withholding
Get on sure footing with garnishments: navigating the rules of withholding for child support, state tax levies, even defaults on student loans. Voluntary wage assignments are also addressed, and a roundup of lingering W-4 issues is presented.
3:30 pm – 3:45 pm ET:
Break
3:45 – 4:30 pm ET:
The 10 Most Common Payroll Mistakes to Avoid in 2021
Conclude your training by heading back to work with a concrete list of do's and don'ts that will protect your company legally and, also importantly, keep your time and attention focused on the things that matter most in your department.
4:30 - 5:00 pm ET:
Wrap-up and Grand Prize Drawing!
*Topics and speakers subject to change
Andra Kullman
Employment Tax Program Manager, Internal Revenue Service
Alice Gilman, Esq.
Editor of Payroll Legal Alert, author of the Payroll Today blog and the Payroll Compliance Handbook
Carrie B. Hoffman, Esq.
Partner, Foley & Lardner, LLP; Board Certified in Labor & Employment Law
Dayna Reum, CPP, FPC.
Director of Payroll Operations, Ann & Robert H. Lurie's Children's Hospital of Chicago; member, National Strategic Leadership Task Force of the National American Payroll Association; former Payroll Team Leader, Honeywell Inc.
Deborah Ellis Timberlake, Esq., CPP
Principal, Timberlake Associates, HR/Finance Specialists; author, Payroll Answer Book; Former Vice President, Global Payroll for Arrow Electronics
In addition to access to all Payroll Compliance Workshop live sessions, course materials and video recordings, attendees will also receive: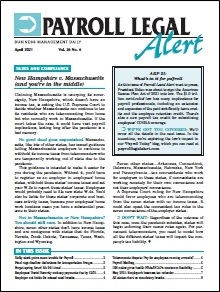 Payroll Legal Alert
A complimentary 6-month subscription to the Payroll Legal Alert newsletter and PayrollLegalAlert.com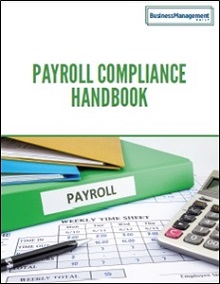 Payroll Compliance Handbook
A digital copy of the newly updated Payroll Compliance Handbook, a 650-page resource providing compliance tips in all key areas.
PROFESSIONAL CERTIFICATION CREDIT HOURS:

6 SHRM Credit Hours
This program is valid for 6 PDCs for the SHRM-CP® or SHRM-SCP®.

6 HRCI Credit Hours
The use of this official seal confirms that this Activity has met HR Certification Institute's® (HRCI®) criteria for recertification credit pre-approval.