Modernize and maintain your #1 people management tool.
Your company handbook isn't a once-and-done project. It's a living document that requires constant care and feeding. In this half-day hands-on virtual class, learn how and when to update a handbook and stay on top of constantly changing laws and regulations — with resources for keeping up included.
But that's not all. For those who don't yet have a handbook, you will walk away with a plan for a first draft, customized for your organization. You will learn must-have rules like strong and legal at-will statements, contract disclaimers, dress and grooming policies, and anti-discrimination and harassment policies. Plus, you'll be ready to implement the latest federal laws and Supreme Court decisions.
Join employment lawyer Anniken Davenport for this fast-paced and thorough look at everything handbook. Included are checklists, dozens of sample policies and suggestions for creating a solid, lawsuit-proof employee handbook that will make managing your workforce a breeze.
A hands-on workshop for making essential changes.

PART 1: Handbook revisions & compliance
In this section, we'll walk step-by-step through each section of your handbook, making updates and ensuring legal compliance. At the end, you'll be confident in how to:
Craft language that helps insulate your organization from discrimination, harassment and retaliation claims.

Ensure that your handbook reserves you the right to terminate employees, even those with a protected status.

Structure your handbook in a way that protects you against legal action and stands up in court if you need it to.

Update your handbook to comply with the recent Supreme Court rulings.

Implement critical handbook changes using simple, legal, bulletproof language.
PART 2: Sample policies & language
Gain familiarity with best practices handbook policies using a comparison of "good" and "bad" policy language as well as what new rules should be included. We'll review specific language to help you define:
At-will statements and social media rules that guarantee unwanted NLRB attention.

Dress, grooming and natural hair rules that discriminate based on race, religion, gender & growing state CROWN Act laws.

Sexual and other harassment rules that fail or meet EEOC best practices and include clear reporting requirements, including the bystander reporting rule.

EEO including diversity, equity and inclusion (DEI) policy that complies with current laws.

Accommodation policies that outline the process and track each step.

Rules to eliminate, including pay disclosure and overreaching confidentiality rules.
PART 3: Updates, versions & revisions
How to tackle a regular handbook revision schedule, where to find updated information and how to maintain versions and acknowledgements. This section will give you the tools you need to:
Create checklists for regularly scheduled revisions to keep you on track and organized, including when and how to distribute updated sections.
Find relevant Supreme Court summaries and when to expect decisions on employment-related cases.

Track newly introduced, pending and enacted legislation, including Congressional resource checklists.

Stay informed on federal litigation, regulations and new enforcement guidance that impacts your handbook.

Locate trusted information on state and local legislation.
Direct Access to Your Instructor
Each session includes dedicated Q&A discussion time, plus you can contact Anniken throughout the program with your own specific questions.
Anniken Davenport is an attorney and a well-known author and speaker on employment law issues. She is the editor of the HR Specialist: Employment Law newsletter series and has authored several books, including The FMLA Compliance Guide, Bullet-Proof Your Employee Handbook and the Employer's Practical Legal Guide. She is the co-author of Labor & Employment Law for the 21st Century by Prentice Hall. Anniken has served as a professor at Penn State University, where she taught business law and HR management, and she directed the Legal Studies Program at Wilson College.
"The webinars given by Anniken Davenport are supportive to the needs of our organization. She is prepared, knowledgeable, and current with topics we need now."
"This was a comprehensive workshop and I enjoyed it. Anniken makes the topic interesting and I appreciate all of her presentations."
"I always appreciate Anniken's presentations!"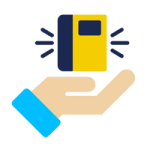 Employee Handbook Sample Policies
These customizable templates provide appropriate legal language for all your company policies.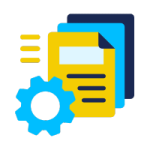 Critical Updates Checklist
This vital handbook checklist outlines all the changes you need to make NOW to comply with recent court rulings and legislation. If the Handbook Compliance Workshop fails to meet your needs, we will refund 100% of your tuition, no questions asked—and your course materials and bonus gifts are yours to keep.
Hurry — Register Now to Save $100!
Early Bird Pricing ends in:
Business Management Daily is recognized by SHRM to offer Professional Development Credits (PDC) for SHRM-CP® or SHRM-SCP® recertification activities.
The use of this official seal confirms that this Activity has met HR Certification Institute's® (HRCI®) criteria for recertification credit pre-approval.
7600A Leesburg Pike, West Building, Falls Church, VA 22043 (800) 543-2055
Copyright © 2023 Business Management Daily. All rights reserved.