Payroll Fraud: How to Spot It & Prevent It
Especially in this rough economy, people are trying to rip off your company. And because labor is a company's largest expense, your payroll department is walking around with a huge target on its back. It's your job to know these risks … how to spot them … and how to prevent them.
Payroll fraud isn't just about "buddy punching" and ghost employees. Two recent swindles in the news …
A bookkeeper in Minnesota got four years in prison for skimming $63k from payroll
A Pennsylvania company is on the hook for repaying $400k in 401(k) money after a remote employee compromised the payroll system
And these are just big cases that went to court. Most often, payroll fraud is overlooked until it's way too late, and millions have been siphoned from your organization.
Don't become a victim. On Wednesday, September 30, discover the most common ways you are susceptible to fraud, and the steps you must take to prevent, detect and deter these scams. This includes the spike in scams rising from the new Paycheck Protection Program.
Attorney Alice Gilman, editor of Payroll Legal Alert and a true payroll expert, will explain:
The four most common types of payroll fraud and how to set up internal controls to combat them
The one key step you should take before hiring employees that can nip payroll fraud in the bud
How defining roles and responsibilities for your staff can help block payroll fraud
Red flags to look for – and how to use audits to find patterns
How your company culture can contribute to anti-fraud measures
The three steps you and HR should take to protect employees' bank accounts
Why farming out your payroll to a third-party preparer isn't a guarantee against fraud
Payroll fraud is a cat-and-mouse game where someone receives wages not earned or reimbursements for expenses not incurred, or even steals employees' identities. It can come from the top, from other employees (including the payroll department) and even third parties.
While payroll fraud is preventable and catchable, you need to know what to look out for and how to respond.
On September 30, discover the steps that your organization must take to build a firewall to fraud and protect your company … and your career.
Sincerely,
Pat DiDomenico, Editorial Director
Payroll Legal Alert
P.S. Registration Bonus. Everyone who signs up will receive a copy of our newly updated 2020-2021 Payroll Checklist. This 20-page, step-by-step compliance guide will notify you about every deadline and action item required for every pay period, month and calendar quarter for the rest of 2020 and all of next year. Use the checklist as your guide to total payroll compliance over the next 16 months.
P.P.S. Extra Added Bonus. You'll also get a full month of access to PayrollLegalAlert.com – our exclusive, members-only website. Our helpful articles, forms, tables and charts will help you improve every aspect of your payroll operation – and your website also includes the comprehensive Payroll Compliance Handbook. So that you continue to benefit from PayrollLegalAlert.com, we'll continue your access automatically for just $89 per quarter, until you tell us "no, thanks" – your choice.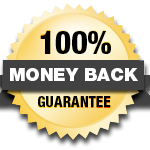 P.P.P.S. We promise you'll be satisfied. If Payroll Fraud: How to Spot It & Prevent It fails to meet your needs in any way, we will refund 100% of your tuition – every penny you paid – but your course materials, registration bonus and website access will be yours to keep. No hassles, no questions asked.
---
About Your Speaker:
Alice Gilman, Esq., is an expert in payroll and tax compliance who has covered payroll issues for more than 26 years. She's written and edited several leading payroll publications, including Payroll Legal Alert, the Research Institute of America's Payroll Guide, the American Payroll Association's Basic Guide to Payroll and the Payroll Manager's Letter.
---
Credit Hours:
The use of this official seal confirms that this Activity has met HR Certification Institute's® (HRCI®) criteria for recertification credit pre-approval.
---
Wednesday, September 30th

1 - 2:30 p.m. ET
10 - 11:30 a.m. PT
Since this is a webinar, you and your entire staff can attend in the comfort of your office or conference room for one low price! You may include as many people as you wish while listening on a single phone line or computer. Contact us for multi-site discounts.