Wednesday, Feb. 7

1:00 ET
10:00 PT
Accommodate or Terminate?
How to Legally Draw the Line
Know when to say "yes" and "no" to employee requests for leave, WFH, and other accommodations.
In this 75-minute online training, you will learn:
Accommodation obligations

Understand your responsibilities under the FMLA and ADA—and how to document your decisions.

Lawsuit prevention

Steps you MUST take when receiving medical or mental accommodation requests—and when you can legally terminate.

Correct post-COVID decisions

Return to work … vaccines … masks. Know your rights on where you can draw the legal lines.
It's a question that troubles most employers when dealing with accommodations. At what point have you done enough to offer extra leave, revised job tasks, changes to workstations or modified schedules? When must you say "yes" to such accommodations, when can you say "no" and when is it legal to say goodbye? And what about employees who are hesitant to return to the post-pandemic workplace? (Terminating workers with medical or mental health issues is one of the riskiest legal moves.)
Get the legal details to navigate that dangerous legal line at Accommodate or Terminate. This 60-minute webinar (plus 15 minutes for Q&A time) covers all your compliance obligations under the ADA, FMLA and other related laws.
Employment lawyer Anniken Davenport will provide you with a legal roadmap to work through one of the toughest situations, so you can confidently know when it's time to accommodate, and when it's time to terminate.
Agenda for

Accommodate or Terminate
Employer do's and don'ts. Which accommodations are required by you under the ADA, FMLA and other employee-protection laws.
When is it time to terminate? What to do when accommodations aren't working, including when you can legally say "no" or terminate the worker.
FMLA vs. ADA. Know the difference between FMLA leave for health issues and reasonable accommodations under the ADA. They sometimes overlap—and sometimes don't.
Essential job functions. See exactly what your job descriptions must say about "essential" and non-essential functions.
Step-by-step interactive process. Find out exactly what you must do (and document) when an employee requests an accommodation.
When you must accommodate workers who want to stay remote. Some may not want to return to the post-pandemic workplace. When must you allow WFH, and when can you draw a hard line?
How to accommodate "long haul" COVID claims. The ADA and FMLA may require extra leave or a revised schedule. When can you ask for more proof—or say "no"?
How to accommodate vaccine/mask differences. Know when employees can legally cite disability or religion for refusing company vaccine mandates—and how you must accommodate.
Accommodation resources. Discover resources for finding the best possible accommodation for your organization. (Tip: It doesn't have to be the one the disabled worker prefers.)
Interactive Q&A time included
Accommodation issues are tricky … get your specific question answered during the Q&A session.
Anniken Davenport is a noted employment law attorney and the editor of the HR Specialist: Employment Law newsletter series. She has authored several books, including Bullet-Proof Your Employee Handbook and Overtime & Other Tricky Pay Issues, published by HR Specialist. She is the co-author of the upcoming Labor & Employment Law for the 21st Century by Prentice Hall. Anniken has served as a professor at Penn State University, where she taught business law and HR management, and she directed the Legal Studies Program at Wilson College. Her legal career includes representing government units in discrimination and other employment law cases and representing school districts in labor negotiations.

Anniken Davenport

Attorney and author
Professional Recertification Credit Hours Included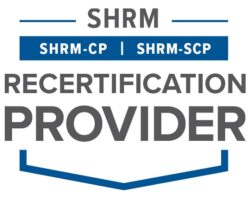 Business Management Daily is recognized by SHRM to offer Professional Development Credits (PDC) for SHRM-CP® or SHRM-SCP® recertification activities.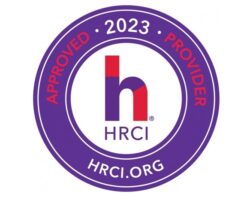 HR Certification Institute's® (www.HRCI.org) official seal confirms that Business Management Daily meets the criteria for pre-approved recertification credit(s) for any of HRCI's eight credentials, including SPHR® and PHR®. This program has been pre-approved for 1.25 HR-General recertification credit hours.
Register now and receive these free bonuses!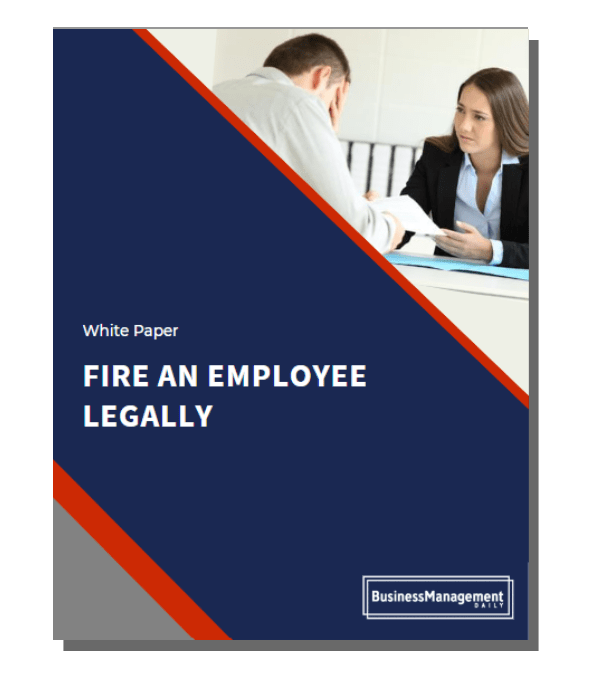 Fire an Employee Legally
Everyone who registers will receive our new white paper, Fire an Employee Legally. Your company may need to downsize for economic reasons. Or perhaps you're looking to get rid of a problem employee with behavioral/performance issues. Terminating someone is never pleasant or easy. That doesn't mean you can't let an employee go, but you must do it the right way.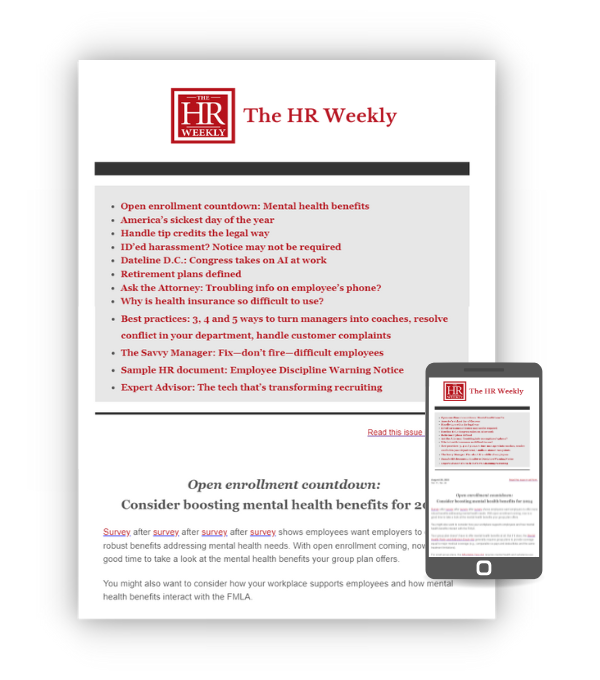 4 free issues of The HR Weekly
You'll also receive one month of exclusive access to The HR Weekly – our comprehensive service with all the HR advice and compliance tools to simplify your job … and to keep your organization out of court. So that you continue to benefit from The HR Weekly, we will continue your subscription after that for the then current rate, unless you tell us "no, thanks" – your choice.
We promise you'll be satisfied.
If Accommodate or Terminate fails to meet your needs in any way, we will refund 100% of your tuition – every penny you paid – but your course materials and registration bonuses will be yours to keep. No hassles, no questions asked.