Hire Education:
How to Ace the Test and Hire the Best
In this fierce labor market, hiring and retaining great employees is the single most critical factor in your organization's success.
But how do you identify the true winners? And, once you do, what are the rock-solid best practices to motivate and retain them?
Mel Kleiman, America's top expert on recruiting and retaining, has conducted years of research on this topic and he has found the proven, practical answers.
On Tuesday, March 3, this fast-paced, high-energy session will teach you and your management team dozens of best practices, ideas, tips and tools to take the guesswork out of hiring and motivating employees.
You'll discover:
The 5 key questions you need to ask before you hire anyone
The secret place all of the great employees you want are hiding
The #1 most overlooked source of great, proven employees
How to take and stay in control of the interview and get the truth out of an applicant
The 3 most important questions you need to ask every applicant
How to use tools, not time, to gather information
The #1 way to reduce turnover by 20% without spending any money
What every employee – of every generation – wants from a job
The #1 employee motivator – and it doesn't cost a dime
Plus answers to your questions on recruiting, hiring and retaining
Use the webinar to train your management team (and yourself). It will play a key role in enhancing the quality of all your new hires. Each of Mel's easy-to-implement ideas will help you develop your skills at picking winners – and retaining them.
Stop hiring great applicants… and start hiring great employees!
Sincerely,
Pat DiDomenico, Editorial Director
HR Specialist

P.S. Early Registration Bonus. The first 50 people who sign up will receive a copy of Great Hires – Every Time, our 60-page Special Report that guides you through the whole hiring process, from attracting qualified applicants, to navigating the interview process, to choosing the No. 1 candidate. The book includes several hiring checklists and model forms, including a telephone screening form and interview evaluation form. A $39.95 value, this PDF download is yours free – IF you act now.
P.P.S. Extra Added Bonus. You'll also receive one month of members-only access to Premium Plus Online – our comprehensive electronic information service at TheHRSpecialist.com. Premium Plus Online features more than 100 forms and checklists, plus Ask the Attorney (responses to your employment law questions). So that you continue to benefit from Premium Plus, we'll continue your access automatically for just $99 per quarter, unless you tell us "no, thanks" – your choice.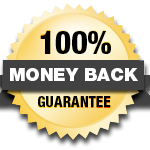 P.P.P.S. We promise you'll be satisfied. If Hire Education fails to meet your needs in any way, we will refund 100% of your tuition – no hassles, no questions asked. Your conference materials, website access and registration bonus are yours to keep.
---
About Your Speaker:
Mel Kleiman is a popular, energetic speaker and a leading authority on employee recruiting, selection and retention. Mel has given more than 500 presentations and trained thousands of HR pros and supervisors. He's the author of seven books, including the best-selling Hire Tough, Manage Easy, and is the onetime owner of three different businesses (including the largest group of Hertz Rent-A-Car franchise locations in the country). Mel's expertise and creative insights give HR and managers dozens of new ideas about how to select and retain quality people.
---
Credit Hours:
The use of this official seal confirms that this Activity has met HR Certification Institute's® (HRCI®) criteria for recertification credit pre-approval.
---
Tuesday, March 3rd

1 - 2:15 p.m. ET
10 - 11:15 a.m. PT
Since this is a webinar, you and your entire staff can attend in the comfort of your office or conference room for one low price! You may include as many people as you wish while listening on a single phone line or computer. Contact us for multi-site discounts.