The New W-4: How to Comply with Radical Withholding Changes
If your job has anything to do with payroll, pay attention: Thanks to the tax reform law, your job is harder than ever this year. That's because the IRS has radically changed the W-4 form and the withholding methods to something entirely new … no pay period withholding and no withholding allowances. At all.
What's in their place? A complicated new form and worksheet that every employer must use to figure the withholding for every employee. Even worse, consider this:
Even employees at the IRS don't have a clear picture of what's going on – employers that have called the IRS are getting conflicting information.
If you underwithhold from employees, they won't be happy about writing big checks to the U.S. Treasury in 2021.
All these changes come as the IRS Criminal Division has cranked up payroll investigations by a whopping 34% last year.
Don't get caught unprepared and out of compliance.
On Wednesday, Febuary 19, discover the new compliance rules for all types of employee withholding – taxes, child support, retirement contributions and more.
Use this webinar as a checklist to make sure your withholding is in compliance. You will learn:
What's new about the W-4 and withholding rules … and how to quickly get your company into compliance.
How to explain these choices to employees. Because the new W-4 presents employees with a bewildering array of choices, you'll need a good communication plan to explain the options … Do nothing? Increase or decrease annual income subject to withholding? Increase or decrease their annual pay-period withholding? How to use the new IRS withholding worksheets and calculator?
What do we do if employees don't file a 2020 W-4? Since most employees don't refile their W-4s, and the IRS says it can't make them refile, your payroll system must now account for two radically different W-4 forms. But don't worry – the IRS has a solution for this!
Are all those old W-4s still valid? To prevent IRS scrutiny and penalties, learn the three circumstances that require employees to absolutely file new W-4s. Plus, discover the five situations in which you should immediately reject a W-4, and what to do when the IRS sends you a letter voiding an employee's W-4.
Are your withholding processes correct? Computer programs and outside vendors are only as good as the data you've supplied. Best practice: Figure your own withholding at least once a year. (Doing that this year will be a necessity!) We'll decipher the IRS' step-by-step instructions that let you do just that.
How do we handle supplemental pay? You'll also be able to spot the 12 different types of supplemental pay (including noncash payments) and to apply the seven key rules for withholding on supplemental pay – even signing bonuses paid to employees who have yet to work one day.
How do we handle garnishment orders? From child-support withholding to tax levies, learn the five types of garnishment orders and how to administer them. What if an employee is subject to more than one garnishment? Discover the priority rules and how federal and state law fit together (and what to do when they conflict).
We use independent contractors, so no withholding, right? That's correct … most of the time. Discover the four types of business organizations that can land you in the IRS' backup withholding program – and the three crucial steps to avoid personal liability for failing to withhold.
Plus, get answers to your own personal withholding questions from attorney Alice Gilman, editor of Payroll Legal Alert, a true payroll expert!
If your withholding process was on "autopilot" before, you must take back control now. And even if you farm out payroll to a third party, the IRS will always hold YOU responsible for any mistakes – so it's your job to guarantee compliance.
Spend 75 minutes now to do a thorough check-up of your withholding compliance. You could save yourself thousands of dollars in taxes and penalties – and a career black eye.
Join Alice and your HR peers on February 19 for this important and timely webinar!
Sincerely,
Pat DiDomenico, Editorial Director
Payroll Legal Alert
P.S. Registration Bonuses. Just for signing up, you'll receive a downloadable copy of The New W-4: How to Comply With the 2020 Withholding Changes, our 14-page special report that helps you navigate this confusing new document, including answers to common questions and sample forms and tables. Plus, you'll receive our 2020 Payroll Checklist, a handy 15-page, step-by-step compliance guide that notifies you of all the deadlines required for every pay period, month and calendar quarter of 2020.
P.P.S. Extra Added Bonus. You'll also get a full month of access to PayrollLegalAlert.com – our exclusive, members-only website. Our helpful articles, forms, tables and charts will help you improve every aspect of your payroll operation – and your website also includes the comprehensive Payroll Compliance Handbook. So that you continue to benefit from PayrollLegalAlert.com, we'll continue your access automatically for just $89 per quarter, until you tell us "no, thanks" – your choice.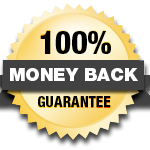 P.P.P.S. We promise you'll be satisfied. If The New W-4: How to Comply with Radical Withholding Changes fails to meet your needs in any way, we will refund 100% of your tuition – every penny you paid – but your course materials, registration bonuses and website access will be yours to keep. No hassles, no questions asked.
---
About Your Speaker:
Alice Gilman, Esq., is an expert in payroll and tax compliance who has covered payroll issues for more than 26 years. She's written and edited several leading payroll publications, including Payroll Legal Alert, the Research Institute of America's Payroll Guide, the American Payroll Association's Basic Guide to Payroll and the Payroll Manager's Letter.
---
Credit Hours:
The use of this official seal confirms that this Activity has met HR Certification Institute's® (HRCI®) criteria for recertification credit pre-approval.
---
Wednesday, February 19th

1 - 2:15 p.m. ET
10 - 11:15 a.m. PT
Since this is a webinar, you and your entire staff can attend in the comfort of your office or conference room for one low price! You may include as many people as you wish while listening on a single phone line or computer. Contact us for multi-site discounts.