Communicating HR Ideas To an Audience That Doesn't Care
Dear Colleague:
HR isn't easy.
Not only do you handle multiple complex issues every day, but you're also tasked with communicating them to an audience with VERY short attention spans. It's not enough to DO your job – you've got to be able to EXPLAIN your job too.
And that's the real challenge for HR pros. If you could successfully get across to your audience the strength of your benefits package – a package you've spent a ton of money on – you could increase engagement … enhance recruitment … and boost retention. But how?
Good question. And fortunately there is an answer. Join us Thursday, August 22, for Communicating HR Ideas To an Audience That Doesn't Care. Karl Ahlrichs, SPHR, will share his secrets for crafting a memorable message – and delivering it perfectly for EVERY audience.
In this fast-paced training session, you'll discover the single biggest problem that gets in the way of HR and benefits communication – and how to solve it instantly! But that's just the start. Karl will also help you with:
3 skills HR pros MUST build
Dealing with short attention spans
Scary issues on the horizon for HR – and how to impart them to your staff
How to get your employees and clients to buy in using updated communication methods
Communication strategies that work across ALL generations
The #1 issue to understand when communicating with Gen Z
Adapting advanced communication methods from the world of marketing and sales
And much, much more!
From understanding audience motivation to applying advanced LEAN metrics … adjusting your message for your audience to knowing what approaches are universal … and more, this may well be the most valuable 75 minutes you ever spend on your career.
You'll also be able to ask Karl your specific communication- and benefits-related questions, and get concise (and well-communicated) answers to your problems. And because this is a webinar, THERE IS NO LIMIT to the number of HR and C-suite staff you can invite to join you.
The best HR strategy and the most robust benefits package are WORTHLESS if you can't communicate them successfully to your staff. Communicating HR Ideas To an Audience That Doesn't Care will show you just how to do that – and do it brilliantly.
I look forward to welcoming you on August 22nd.
Sincerely,
Pat DiDomenico, Editorial Director
Communication Briefings
P.S. Registration Bonus. Everyone who signs up will receive a copy of Presentations Steve Jobs Style. Widely considered one of the most gifted presenters ever, Steve Jobs understood how to deliver memorable speeches in a seemingly effortless, engaging manner. His conversational tone, simple yet compelling word choice and masterful use of slides and other props helped reinforce his message in winning ways. This webinar recording will give you the step-by-step guidance to prepare and deliver presentations that borrow many of Steve Jobs' favorite techniques.
P.P.S. Extra Added Bonus. You'll also receive one month of members-only access to CommunicationBriefings.com – our comprehensive online resource designed to make you a stronger, better-prepared manager. So that you continue to benefit from CommunicationBriefings.com, we'll continue your access automatically for just $97 per quarter, unless you tell us "no, thanks" – your choice.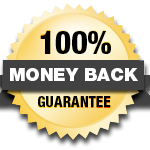 P.P.P.S. We promise you'll be satisfied. If Communicating HR Ideas To an Audience That Doesn't Care fails to meet your needs, we well refund 100% of your tuition – no hassles, no questions asked. Your course materials, website access and registration bonus are yours to keep.
---
About Your Speaker:
Karl Ahlrichs
Karl Ahlrichs, SPHR, is Consultant and Business Developer for Gregory and Appel, a leading Indiana insurance agency. He was a founding partner of HR services firm ExactHire, and has also held senior-level positions with Marsh & McLennan, Professional Staff Management, and Right Management Consultants. Past clients include Roche Diagnostics, Boeing, Apple Computer, Wellpoint, and Frito Lay. Karl was named the SHRM HR Professional of the Year for the State of Indiana. He is a national speaker and author.
---
Thursday, August 22nd

1 - 2:15 p.m. ET
10 - 11:15 a.m. PT
Since this is a webinar, you and your entire staff can attend in the comfort of your office or conference room for one low price! You may include as many people as you wish while listening on a single phone line or computer. Contact us for multi-site discounts.