Project Management Workshop:
How to Successfully Manage Multiple Processes
To multitask or not to multitask … that is the question!
Today's world demands you juggle multiple processes and priorities, and respond to imposed deadlines. That's why it's absolutely essential for you to know how to successfully balance your job responsibilities in order to avoid falling behind at work.
Join us Friday, November 16, for Project Management Workshop: How to Successfully Manage Multiple Processes. You'll leave this workshop understanding the need to manage time, organize, plan ahead and prioritize in order to manage multiple processes with ease and professionalism.
During this exciting training session, you'll learn how to:
Use conscious and subconscious mind (our mental capacity) to work smarter rather than harder
Understand "multitasking vs. switchtasking" and decide if you should do either
Apply basic project management skills to work more efficiently and effectively
Identify and eliminate time wasters
Overcome procrastination and increase efficiency
The tips you learn in this workshop will help you identify ineffective patterns … prioritize … and develop effective planning techniques.
Join us November 16 to master the skills you need to work smarter, not harder.
Sincerely,
Pat DiDomenico, Editorial Director
Office Manager Today
P.S. Early Registration Bonus. The first 50 registrants will receive Supercharge Your Career: 99 Answers to the Questions Admin Pros Ask Most. You may know how to survive in today's fast-paced admin world, but do you know how to thrive? You're not the only admin to face the challenges you come across every day. Now you can learn how to tackle them from the people who have been where you are – other admins.
P.P.S. Extra Added Bonus. You'll also receive one month of members-only access to OfficeManagerToday.com – our comprehensive online resource designed to improve communication, morale and efficiency in your workplace. So that you continue to benefit from OfficeManagerToday.com, we'll continue your access automatically for just $89 per quarter, unless you tell us "no, thanks" – your choice.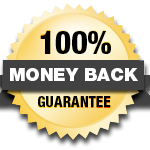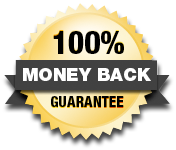 P.P.P.S. We promise you'll be satisfied. If Project Management Workshop: How to Successfully Manage Multiple Processes fails to meet your needs, we will refund 100% of your tuition – no hassles, no questions asked. Your conference materials, website access and early registration bonus are yours to keep.
Friday, November 16th

1 p.m. ET
10 a.m. PT
Since this is a webinar, you and your entire staff can attend in the comfort of your office or conference room for one low price! You may include as many people as you wish while listening on a single phone line or computer. Contact us for multi-site discounts.