Robert's Rules of Order Made Simple
Let's face it: For most people, learning Robert's Rules of Order is a real pain. And it can be as interesting to learn as watching paint dry!
But it doesn't need to be this way! Learning Robert's Rules of Order can be fun, and it really can be simple!
To help you save time, and end the frustration caused by poorly run meetings, Office Manager Today has teamed up with Susan Leahy, founder and co-creator of RobertsRulesMadeSimple.com, to bring you this one-of-a-kind training.
Robert's Rules of Order Made Simple will provide you with a road map that will set you up for success when navigating through treacherous terrain of formally run meetings.
Join us Friday, August 10, and this interactive and fun webinar will help you:
Shift your personal paradigm regarding Robert's Rules of Order by learning "The Three Laws."
Gain understanding about your own and others' level of knowledge and experience with using Robert's Rules of Order.
Explore "The 7 Fundamental Motions" used during most meetings.
Enhance your knowledge of the Pyramid of Precedence.
Practice using the 3 most important motions.
Attain a sense of personal confidence so you can more fully participate and contribute in your next meeting.
Whether you are managing meetings or just participating in them, you (like the other professionals in the room) don't have time to waste in poorly run meetings. Robert's Rules of Order Made Simple will help save you time, energy and frustration.
So if you use Robert's Rules of Order to run your meetings, do yourself a favor and attend this high-energy, interactive webinar that really makes learning Robert's Rules of Order as simple as 1, 2, 3!
Sincerely,
Pat DiDomenico, Editorial Director
Office Manager Today
P.S. Early Registration Bonus. The first 50 people who sign up for Robert's Rules of Order Made Simple will receive Taming the Paper Monster at no cost or obligation. This popular Special Report will help you improve your organization's records management. We'll send you the PDF version (a $39.95 value) IF you sign up today.
P.P.S. Extra Added Bonus. You'll also receive one month of members-only access to OfficeManagerToday.com – our comprehensive online resource designed to improve communication, morale and efficiency in your workplace. So that you continue to benefit from OfficeManagerToday.com, we'll continue your access automatically for just $89 per quarter, unless you tell us "no, thanks" – your choice.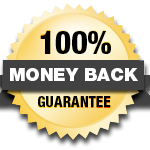 P.P.P.S. We promise you'll be satisfied. If Robert's Rules of Order Made Simple fails to meet your needs, we will refund 100% of your tuition – no hassles, no questions asked. Your conference materials and bonus gifts are yours to keep.
Friday, August 10

1 p.m. ET
10 a.m. PT
Since this is a webinar, you and your entire staff can attend in the comfort of your office or conference room for one low price! You may include as many people as you wish while listening on a single phone line or computer. Contact us for multi-site discounts.