The New Rules of Email:
How to Prevent Liability and Manage Records
Email is more legally dangerous than ever. In recent years, email mistakes have triggered million-dollar jury awards and media feeding frenzies. The maze of employer rules and responsibilities relating to email content, monitoring, record retention, policies and best practices is staggering.
When is it illegal to monitor employees' email?
Do you have to pay employees for time spent writing job-related emails at home?
When (if ever) can you legally delete employees' archived emails?
Don't leave your email management to chance.
Join us on Tuesday, October 8, for The New Rules of Email: How to Prevent Liability and Manage Records, as nationally recognized email expert Nancy Flynn, founder of The ePolicy Institute, will walk you through the best-practices strategies to manage email rules, records and regulations.
Since email became mobile (on phones and tablets), your risks have multiplied, led by overtime claims, off-the-clock work, data breaches and inappropriate content. Plus, HR pros face mounting confusion over the preservation, protection and production of business emails and other electronically stored information (ESI).
The interactive workshop will cover topics including:
What HR and employers need to know about email content, records and risks

How to draft a strategic email management policy to anticipate and deflect legal liabilities, regulatory disasters, data breaches and other email risks
Best practices to ensure legal, regulatory and organizational compliance

Why and how you must preserve, protect & produce email business records

How to recognize a true email "business record"
E-discovery risks and rules: Complying with federal & state laws
Regulatory requirements: Know the guidelines to prevent HIPAA, FLSA and other risks

Establishing best-practice email, mobile device and BYOD policies

Strategies for writing and implementing effective policies & procedures
How email policy – supported by training & technology – can support your legal position
Step-by-step plan to manage email usage at work, home and on the road

Best practices to minimize risks and maximize compliance

Tips for effective email policy training
Monitoring rules: Reconciling privacy expectations with legal realities
Employee email creates the electronic equivalent of DNA evidence, yet only 34% of organizations have email retention policies in place. And if your employees are working on their phones, you're risking a million-dollar FLSA lawsuit.
Join us on October 8 to learn how to manage email records, minimize email risks and maximize your legal, regulatory and organizational compliance.
Sincerely,
Pat DiDomenico, Editorial Director
Communication Briefings
P.S. Early Registration Bonuses. The first 50 people to sign up will receive our 35-page book, Business Communication Toolkit: Vol. I: Written Communication, plus two special bonuses created by the ePolicy Institute: a handy tip sheet, Writing Effective Email: Communications Channels Best Practices, and an informative fact sheet, Netiquette Rules.
P.P.S. Extra Added Bonus. You'll also receive one month of members-only access to CommunicationBriefings.com – our comprehensive online resource designed to make you a stronger, better-prepared manager. So that you continue to benefit from CommunicationBriefings.com, we'll continue your access automatically for just $97 per quarter, unless you tell us "no, thanks" – your choice.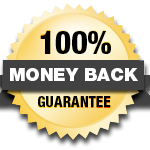 P.P.P.S. We promise you'll be satisfied. If The New Rules of Email fails to meet your needs in any way, we will refund 100% of your tuition – no hassles, no questions asked. Your conference materials, website access and early registration bonuses are yours to keep.
---
About Your Speaker:
Nancy Flynn
A recognized expert on electronic compliance and communication, Nancy Flynn is the founder and executive director of The ePolicy Institute and Business Writing Institute. She provides training, policy writing, and consulting services to clients seeking to minimize electronic compliance risks and maximize communication skills. Nancy is an in-demand trainer and the author of 13 books including The ePolicy Toolkit, The Social Media Handbook and Writing Effective E-Mail. She also serves as an expert witness in litigation related to electronic policies. A popular news source, she has been quoted in The New York Times, Wall Street Journal, USA Today, Time, Fortune and CNN.
---
Tuesday, October 8th

1 - 2:15 p.m. ET
10 -11:15 a.m. PT
Since this is a webinar, you and your entire staff can attend in the comfort of your office or conference room for one low price! You may include as many people as you wish while listening on a single phone line or computer. Contact us for multi-site discounts.