Creating 'Wow' Customer Service:
How to Get Your Customers Talking & Returning
"Customer service is not a department. It is a philosophy to be embraced by every employee … and that's why every employee needs customer service training."
– Forbes
When it comes to service, "good" just isn't good enough anymore.
Over 90% of all organizations are now service-driven. Technology has dramatically raised the bar on customer expectations. Companies must not only get it right for customers each time, they must do the "extra things" that connect the customer emotionally to the organization.
Miss these and the interaction is just average … and average doesn't inspire loyalty.
Creating the Absolute Customer Experience (ACE) is critical for your organization's success and must be the mindset of ALL employees.
On Wednesday, May 8, gather your employees, customer service staff and management team to learn how to create a culture committed to exceptional service. The benefit: By delivering an Absolute Customer Experience (ACE), you'll move your company from good to great … from ordinary to extraordinary … and from average to amazing.
In this webinar presented by Jay Forte, an engaging speaker and author of the popular books The Greatness Zone and Fire Up Your Employees, you'll discover:
The customer Loyalty Formula and why it is vital today
How to use the Loyalty Formula to create an ACE service vision
How to assess current service levels and develop a daily service improvement plan
How to identify and seek service opportunities to dramatically improve your customer service level
To inspire customer loyalty, extraordinary service MUST be a daily conversation by all employees. And this webinar is the perfect way to get that conversation started.
TESTIMONIALS
Don't just take our word for it. When Jay presented this session to a corporate audience recently, attendees raved:
"This changed the way I look at how I am treated as a customer – and tuned me in to what my customers are thinking and feeling."
"I never considered how much each employee was affecting our customers. We now have a way to assess our service so we know how to change it."
"My organization never considered creating a service vision. Learning to create it gave everyone clear expectations of what we must provide to our customers and changed our service overnight."
On May 8, start learning how to create the kind of loyalty-building, word-of-mouth-generating, "wow" customer service that your organization deserves. Register now for this special event!
Sincerely,
Pat DiDomenico, Editorial Director
Managing People at Work
P.S. Registration Bonuses. Everyone who signs up will receive our popular special report, Keeping Customers for Life, which includes a pair of audit tools to gauge where your customer service operation ranks and how those employees are performing. Plus, you'll receive Jay's white paper on this topic, Why Customer Satisfaction Just Isn't Good Enough.
P.P.S. Extra Added Bonus. You'll also receive one month of members-only access to ManagingPeopleAtWork.com – our comprehensive online resource designed to make you a stronger, better-prepared manager. So that you continue to benefit from ManagingPeopleAtWork.com, we'll continue your access automatically for just $89 per quarter, unless you tell us "no, thanks" – your choice.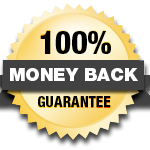 P.P.P.S. We promise you'll be satisfied. If Creating 'Wow' Customer Service fails to meet your needs in any way, we will refund your tuition – every penny you paid – but your course materials, registration bonuses and members-only website access will be yours to keep. No hassles, no questions asked.
Wednesday, May 8th

1 - 2:15 p.m. ET
10 - 11:15 a.m. PT
Since this is a webinar, you and your entire staff can attend in the comfort of your office or conference room for one low price! You may include as many people as you wish while listening on a single phone line or computer. Contact us for multi-site discounts.