California Employment Law Update:
Key HR Compliance Issues

presented by:
If you have employees in California, you're constantly trying to keep up with the state's crazy maze of complex, ever-changing, employee-friendly employment laws. And 2020 has brought several big changes that demand revisions to your HR policies and procedures.
That's why it's absolutely crucial to make sure you're in full compliance with current HR laws and court rulings in California – and to understand the changes to come.
On Wednesday, October 14, get up to speed on all things HR California at our comprehensive interactive webinar, California Employment Law Update: Key HR Compliance Issues.
Noted employment lawyer Fred Plevin will teach you how to survive and thrive in the Golden State's uniquely punishing legal environment. In just 75 minutes, you'll learn how to get in California compliance with issues like:
Brand new laws and legislation affecting companies with employees in California
COVID-related employment issues that require changes to your policies and practices: Return to work, leaves of absence, employee screening, workplace safety, wage and hour, and more
How the explosion in remote work affects your employment-law obligations
An update on recent key verdicts in California courts – and what they mean for your compliance
How to comply with the new rules on AB 5, California's law limiting the use of independent contractors
New liability risks for your wage-and-hour violations, and the ongoing surge of class- and representative-actions
How California's new Consumer Privacy Act affects employers – and how you must respond
How your recordkeeping practices must change to comply with California's extended filing period for discrimination and harassment claims
Plus answers to YOUR specific questions on complying with California employment law
This webinar will summarize the latest laws, litigation and liabilities in California. If you don't have employees in the Golden State, be aware that you could fall under California's complex web of labor laws if you send employees to work there.
Fred Plevin presented on this topic to rave reviews at the Labor & Employment Law Advanced Practices (LEAP) conference. Here's what the participants had to say:
"We always need this kind of update every year."
"Good information to add to my toolkit."
"Great information for me as a non-California employer. Helps me be proactive for upcoming legislation as it moves East."
Now you can benefit from Fred's expertise from the comfort of your office, and ask him your California law questions. And starting this month, you can TRIPLE YOUR TRAINING by connecting up to three devices to this webinar with your single registration.
Join us on October 14 to stay in California compliance … and out of court.
Sincerely,
Pat DiDomenico, Editorial Director
HR Specialist
P.S. Registration Bonus. Everyone who signs up will receive the brand-new California Employment Law 2020 Update: New Case Law & Legislation, a 50+ page special report that explains all of the new workplace-related state court rulings and legislation that you need to understand (and comply with) in 2020. This advice-packed special report, prepared by the law firm of Paul, Plevin, Sullivan & Connaughton, is available only to those who sign up.
P.P.S. Extra Added Bonus. You'll also receive one month of Premium Plus Online – our comprehensive electronic information service. Premium Plus Online features more than 10,000 HR articles, online compliance self-audits, over 100 forms and checklists, plus Ask the Attorney (responses to your employment law questions). So that you continue to benefit from Premium Plus, we'll continue your access automatically for just $99 per quarter, unless you tell us "no, thanks" – your choice.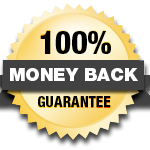 P.P.P.S. We promise you'll be satisfied. If California Employment Law Update fails to meet your needs in any way, we will refund 100% of your tuition – no hassles, no questions asked. Your conference materials, website access and registration bonus are yours to keep.
---
About Your Speaker:
Fred Plevin has been managing partner at Paul, Plevin, Sullivan & Connaughton in San Diego since establishing the firm in 1998. For more than 30 years, he has established a reputation as one of the best management-side employment lawyers in California. He defends employment claims for private and public sector clients, provides advice regarding a wide variety of employment-related issues, and conducts management training. Fred speaks often to business groups on state and national employment law issues.
---
Credit Hours:
The use of this official seal confirms that this Activity has met HR Certification Institute's® (HRCI®) criteria for recertification credit pre-approval.
---
Wednesday, October 14th

1 - 2:15 p.m. ET
10 - 11:15 a.m. PT
Since this is a webinar, you and your entire staff can attend in the comfort of your office or conference room for one low price! You may include as many people as you wish while listening on a single phone line or computer. Contact us for multi-site discounts.