California Employment Law Update:
Key HR Compliance Issues for Multi-State Employers

presented by:
If you have employees in California, you're constantly trying to keep up with the state's crazy maze of complex, ever-changing, employee-friendly employment laws. And 2019 has brought several big changes that demand revisions to your HR policies and procedures.
That's why it's absolutely crucial to make sure you're in full compliance with current HR laws in California – and to understand the changes to come.
On Wednesday, April 24, get up to speed on all things HR California at our comprehensive interactive webinar, California Employment Law Update: Key HR Compliance Issues for Multi-State Employers.
Noted employment lawyer Fred Plevin will teach you how to survive and thrive in the Golden State's uniquely punishing legal environment. In just 75 minutes, you'll learn how to get in California compliance with issues like:
A report on recent key verdicts in California courts – and what they mean for your compliance
The California Supreme Court's recent Dynamex decision, which changes the test for determining whether California workers are employees or independent contractors
Recent amendments to California's new Fair Pay Act – the toughest state equal-pay law in the country – including new limits on using applicants' prior pay in compensation setting or to justify a pay disparity
New decisions expanding liability under California's wage-and-hour laws
New sexual harassment training requirements for non-supervisory employees
California's package of #MeToo legislation, including the expansion of harassment and discrimination liability, restrictions on non-disclosure agreements and confidentiality provisions in settlement agreements, and defamation protections for communications about employees fired for sexual harassment
How to have an enforceable arbitration program in California, in light of recent court rulings
Recent judicial decisions on the viability of post-employment employee non-solicitation agreements
An update on compliance with California's patchwork of state and local minimum wage and paid leave laws
Plus answers to YOUR specific questions on complying with California employment law
This webinar will summarize the latest laws, litigation and liabilities in California. If you don't have employees in the Golden State, be aware that you could fall under California's complex web of labor laws if you send employees to work there.
Fred Plevin presented on this topic to rave reviews at the Labor & Employment Law Advanced Practices (LEAP) conference. Here's what the participants had to say:
"We always need this kind of update every year."
"Good information to add to my toolkit."
"Great information for me as a non-California employer. Helps me be proactive for upcoming legislation as it moves East."
Now you can benefit from Fred's expertise from the comfort of your office, and ask him your California law questions. And because this is a webinar, there is NO LIMIT to the number of colleagues – managers, supervisors, executives – that you can invite to join you.
Join us on April 24 to stay in California compliance and stay out of court.
Sincerely,
Pat DiDomenico, Editorial Director
HR Specialist
P.S. Early Registration Bonuses. The first 50 people to sign up will receive a recording of our webinar, Employers & Immigration 2019: I-9s, E-Verify, Audits, Visas & How to Prepare for the New Changes. Plus, you'll receive a complimentary three-month subscription to our 8-page monthly newsletter, California Employment Law, published by The HR Specialist.
P.P.S. Extra Added Bonus. You'll also receive one month of Premium Plus Online – our comprehensive electronic information service. Premium Plus Online features more than 10,000 HR articles, online compliance self-audits, over 100 forms and checklists, plus Ask the Attorney (responses to your employment law questions). So that you continue to benefit from Premium Plus, we'll continue your access automatically for just $99 per quarter, unless you tell us "no, thanks" – your choice.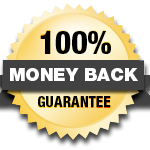 P.P.P.S. We promise you'll be satisfied. If California Employment Law Update fails to meet your needs in any way, we will refund 100% of your tuition – no hassles, no questions asked. Your conference materials, website access and early registration bonuses are yours to keep.
---
---
Credit Hours:
The use of this seal confirms that this activity has met HR Certification Institute's® (HRCI®) criteria for recertification credit pre-approval.
Business Management Daily is recognized by SHRM to offer Professional Development Credits (PDCs) for SHRM-CP or SHRM-SCP.
---
Wednesday, April 24th

1 - 2:15 p.m. ET
10 - 11:15 a.m. PT
Since this is a webinar, you and your entire staff can attend in the comfort of your office or conference room for one low price! You may include as many people as you wish while listening on a single phone line or computer. Contact us for multi-site discounts.