HR Investigations Workshop:
A Guide to Legal & Effective Inquiries
 "Employee wins $15 million harassment lawsuit
after HR fumbles investigation."
Real-life headlines like this show the legal danger of making even one mistake when investigating workplace misconduct. And the increased attention (from employees and the media) of the #MeToo movement has raised the stakes even higher. But you've probably received little – if any – training in this crucial area of HR compliance.
That's why we created the HR Investigations Workshop. This "must-attend" webinar will show you what to do – and what to avoid – when conducting effective investigations in the #MeToo era.
Join us on Monday, March 2, for a webinar that is packed with tips and strategies to handle any workplace problem quickly and legally. You'll learn how to conduct investigations that achieve all of your goals – and will stand up in court.
In just 75 minutes, you'll receive a step-by-step game plan to handle your next investigation in the most expert way possible. You'll learn:
How to select the right investigator
How to proactively plan and organize each phase of the investigation
How to avoid the most common investigation mistakes
Best-practice tips for interviewing witnesses so you get the whole story – and the truth
The do's and don'ts of documenting a workplace investigation
Plus, ask YOUR questions about the structure, process and follow-through of workplace investigations.
An effective workplace investigation requires demonstrating a serious commitment to resolving problems in a fair and appropriate way. Your CEO (and the court) expects you to devote the necessary attention, skill and resources to investigations. But even the best HR pros usually make small mistakes – errors that a savvy lawyer will pounce on.
The HR Investigations Workshop will teach you how to avoid such legally devastating mistakes and create investigation practices that can save the reputation of both you and the organization.
Sincerely,
Pat DiDomenico, Editorial Director
The HR Law Weekly
P.S. Early Registration Bonus. The first 50 people to sign up will receive Conducting Workplace Investigations: A Step-by-Step Guide. The 26-page booklet provides the how-to on each step of the interview process, from strategy to conducting interviews to determining credibility to following up. Best of all, it includes sample forms that you can use in your investigations, including an interview record and employee intake form.
P.P.S. Extra Added Bonus. You'll also receive 5 issues of The HR Law Weekly newsletter. Every Wednesday, our team of attorneys and HR pros reviews the latest case law and regulations that may impact you. We'll also show you how to "lawsuit-proof" your HR practices – from avoiding handbook mistakes to training managers on hiring and firing the right way, and much more. To make sure you continue to benefit from this advice, we'll keep The HR Law Weekly coming for just $79/quarter until you tell us "no, thanks" – your choice.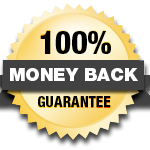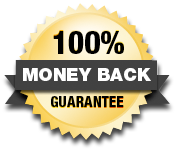 P.P.P.S. We promise you'll be satisfied. If the HR Investigations Workshop fails to meet your needs, we will instantly refund 100% of your tuition. Your course materials, 5 issues of The HR Law Weekly and early registration bonus will be yours to keep. No hassles, no questions asked.
---
About Your Speaker:
Kathy Perkins is the founder of Kathy Perkins LLC Workplace Law & Mediation in Lawrence, Kan. She brings to her litigation prevention and dispute resolution practice 25+ years' experience litigating employment and commercial disputes. Her work is in four primary areas: employer counseling, management training, outside neutral investigations and mediation to resolve employment disputes. Prior to starting her practice, she was a managing member of the Constangy law firm. She speaks and writes often on employee relations and mediation issues.
---
Credit Hours:
The use of this official seal confirms that this Activity has met HR Certification Institute's® (HRCI®) criteria for recertification credit pre-approval.
---
Monday, March 2nd

1 - 2:15 p.m. ET
10 - 11:15 a.m. PT
Since this is a webinar, you and your entire staff can attend in the comfort of your office or conference room for one low price! You may include as many people as you wish while listening on a single phone line or computer. Contact us for multi-site discounts.