FMLA in the Trenches:
Advanced Tips & Tactics for Administering Problematic Leaves of Absence
Maybe you already speak "FMLA-ese" and have a general understanding of the recent changes to FMLA regulations. But don't stop there – your employee's lawyer won't!
On Wednesday, January 15, our advanced FMLA training webinar will teach you how to:
Evaluate problems when dealing with the administration of FMLA leaves
Confidently handle any FMLA question employees throw at you
Understand the interaction between the FMLA and other federal statutes, including the ADA and the PDA
This session is for moderate-to-experienced HR professionals and benefits administrators who are responsible for reviewing and/or making determinations about FMLA leave requests and complex (and legally dangerous) FMLA issues.
The FMLA opens a whole new area of potential risks and legal hoops to jump through. But it also hands you some additional tools to protect your company and effectively administer problematic leaves of absence. This session explores both.
Specifically, you'll learn:
How to manage the practical FMLA issues, not just the legal ones. You'll learn not just what the FMLA says, but what it means.
How to leverage the employer protections in the law.
Important new FMLA court decisions. The FMLA is a moving target. Court decisions constantly reshape your compliance requirements.
Real-world scenarios. Our expert attorney will explain compliance issues using real-world situations that you face daily in administration of FMLA leaves of absence.
This comprehensive session focuses not only on the requirements of the FMLA, but how those requirements work with the law that's been an administrative nightmare for more than 20 years. You'll learn how to administer and apply the FMLA in the face of regulatory updates, statutory changes and new court rulings.
Our promise: By the end of this webinar, you will feel much more comfortable applying the FMLA in your workplace.
Sincerely,
Pat DiDomenico, Editorial Director
HR Specialist
P.S. Early Registration Bonus. The first 50 people to sign up will receive the newly updated FMLA Compliance Guide. This top-selling report updates you on 10 recent changes in the law, and provides step-by-step guidelines on hundreds of real-world situations. This PDF download is a $39.95 value – yours with our compliments – if you act now.
P.P.S. Extra Added Bonus. You'll also receive one month of members-only access to Premium Plus Online – our comprehensive electronic information service. Premium Plus Online features more than 10,000 HR articles, online compliance self-audits, over 100 forms and checklists, plus Ask the Attorney (responses to your employment law questions). So that you continue to benefit from Premium Plus, we'll continue your access automatically for just $99 per quarter, unless you tell us "no, thanks" – your choice.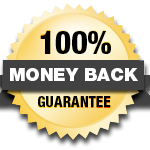 P.P.P.S. We promise you'll be satisfied. If FMLA in the Trenches fails to meet your needs, we will refund every penny you paid – no hassles, no questions asked. Your course materials, early registration bonus and members-only website access are yours to keep.
---
About Your Speaker:
Kevin Roberts is an attorney at the Indianapolis office of Ogletree Deakins, where he focuses his practice on defending employers against allegations of discrimination, harassment, retaliation, and wage-and-hour violations. He also advises employers on traditional labor relations and noncompete covenants. Kevin speaks and writes often on employment law issues, and he has served as the managing editor of the Indiana Law Journal.
---
Credit Hours:
The use of this official seal confirms that this Activity has met HR Certification Institute's® (HRCI®) criteria for recertification credit pre-approval.
---
Wednesday, January 15th

1 - 2:15 p.m. ET
10 - 11:15 a.m. PT
Since this is a webinar, you and your entire staff can attend in the comfort of your office or conference room for one low price! You may include as many people as you wish while listening on a single phone line or computer. Contact us for multi-site discounts.