Leadership Briefings and Harvard Law School's Program on Negotiation Present: Thanks for the Feedback: How to Give it (and Take it) the Right Way – Every Time
Dear Executive,
As a professional, you can certainly give feedback. But the question is: Can you take it? Learning how to respond to the spoken or unspoken feedback you receive is a science and an art. And, how well you receive feedback impacts how well you give it.
Feedback is at the heart of good leadership, effective teamwork, efficient problem solving, developing talent, and the ability to understand and serve the needs of clients and customers. And yet, few organizations or leaders feel they have it "right."
That's why Leadership Briefings has once again teamed up with Harvard Law School's Program on Negotiation to provide incisive training on this critical topic. Introducing Thanks for the Feedback: How to Give it (and Take it) the Right Way – Every Time.
Join us Friday, May 24, for this invaluable session. Sheila Heen, negotiation expert and Harvard Law School lecturer, will share her techniques for success on both sides of the feedback equation. Bring your entire executive team to:
Examine the triggers that cause you to dismiss feedback before you fully understand it
Find useful ways to shift from "that's wrong" to "tell me more"
Explore useful ways to respond when you strongly disagree
Understand your own blind spots
Discover how wiring and temperament affect how you experience and interpret feedback
See how to dismantle distortions and see feedback honestly
Work on practical ways to elicit feedback and engage in effective conversations
Master guidelines to become a more empathetic and effective feedback giver
And more!
Feedback is Important – Make Sure You're Getting It Right

In Thanks for the Feedback (based on her popular book of the same name) Sheila will help you explore the challenges of key feedback triggers: We, Who, and See. This lets you grasp how others respond to feedback – and understand yourself better as well!
You'll also be able to ask Sheila Heen your feedback-related questions – and get custom answers to the problems you're facing. And because this is a webinar, there is NO LIMIT to the number of participants who can listen in at one location.
Honest feedback can seem harsh when coming from senior leaders – and is almost never given to executives from those lower on the ladder. Thanks for the Feedback helps you master top-down AND bottom-up communication challenges.
Sincerely,
Philip A. Ash, Publisher
Leadership Briefings

P.S. Early Registration Bonus. The first 50 teams to sign up for Thanks for the Feedback will receive Feedback: How to Give it, How to Get it. This informative booklet shows how successful feedback can boost productivity and morale, while feedback failures can lead to hostility and even legal action. We'll send you the PDF download of this helpful monograph at no cost – IF you're among our first 50 registrants.
P.P.S. Extra Added Bonus. You'll also receive a 30-day membership to LeadershipBriefings.com – our members-only website. You'll gain access to thousands of articles … read case studies of other great leaders' secrets … ask our experts your questions, and more. There's also a weekly e-letter PLUS a monthly newsletter. So that you continue to benefit from LeadershipBriefings.com, we'll continue your members-only access for just $89 per quarter, unless you tell us "no, thanks" – your choice.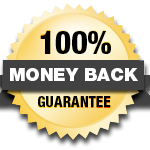 P.P.P.S. We promise you'll be satisfied. If Thanks for the Feedback fails to meet your needs, let us know. We'll immediately refund 100% of your tuition – no questions asked – but your course materials, website access and early registration bonus are yours to keep. It's that simple.
Friday, May 24

1 - 2:15 p.m. ET
10 - 11:15 a.m. PT
Since this is a webinar, you and your entire staff can attend in the comfort of your office or conference room for one low price! You may include as many people as you wish while listening on a single phone line or computer. Contact us for multi-site discounts.