Innovation isn't just for technology – it's the key to your career future. Take a look around and it's not hard to find the latest innovations in software, electronic devices, and even office furniture.
But as innovative as those things may be when they are first introduced, they quickly become obsolete because another idea or new and improved version inevitably follows, resulting in the next latest and greatest thing everyone has to have.
Admin training legend Julie Perrine makes this exact point in her fascinating book, The Innovative Admin. And we're very excited to announce that Julie has agreed to present a webinar on this very topic.
Join us Friday, July 19, for this one-of-a-kind training experience. Julie's webinar, based on The Innovative Admin: Unleash the Power of Innovation In Your Administrative Career, will provide insights and inspiration to spur you to new achievements at work AND in your personal life.
Do you want to be the most marketable and respected administrative professional around? Do you dream of standing out and finally achieving career success? Would you like to be the admin every executive wants by their side? The Innovative Admin will enable you to do all this, and more – A LOT more.
Innovation is all around you – new techniques, cutting-edge technology, groundbreaking ideas. But there's another source of innovation you may have overlooked. You!
This session will specifically address:
What it REALLY means to be The Innovative Admin
The 5 stages of the innovation mindset adoption curve, and how to apply them to each challenge you face
Ways to tap into your creativity and initiative to get ahead
Specific strategies to help you begin making the transition from where you currently are to becoming The Innovative Admin
The Innovative Admin also features an interactive Q&A session, so you can ask Julie your specific questions, and benefit from her custom answers. You'll also hear Julie's advice to solve the challenges your colleagues are facing – issues you may be experiencing too.
And because this is a webinar, there is NO LIMIT to the number of colleagues you can invite to join you at one location – unless you'd rather keep these secrets to yourself!
Just as technology can quickly become obsolete, the same thing can happen to your administrative career. You have two choices: ignore innovation and risk becoming irrelevant, or embrace innovation and advance the way you work … think … and live.
Make the right choice! Join Julie Perrine and your forward-thinking colleagues (and COMPETITORS) for The Innovative Admin. I look forward to welcoming you on July 19th.
Innovatively Yours,


Pat DiDomenico, Editorial Director
Administrative Professional Today

P.S. Early Registration Bonus. The first 50 people to sign up will receive a copy of Julie Perrine's book, The Innovative Admin. If you want to be the admin every executive wants by his or her side and other administrative professionals look up to, The Innovative Admin is for you. This must-have book for admins helps you learn how to embrace innovative thinking that makes you invaluable to your boss, your co-workers and your company.
P.P.S. Extra Added Bonus. You'll also receive one month of members-only access to AdminProToday.com. This career-boosting website gives you tips on how to succeed in your job – and in your career – offering daily tips, helpful tools, and thousands of informative articles. So that you continue to benefit from AdminProToday.com, we'll continue your members-only access for just $59 per quarter, unless you tell us "no, thanks" – your choice.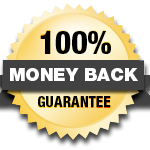 P.P.P.S. We promise you'll be satisfied. If The Innovative Admin fails to meet your needs, we will refund 100% of your tuition – no hassles, no questions asked. Your conference materials, early registration bonus and website access are yours to keep.
---
About Your Speaker:
Julie Perrine
Julie Perrine, CAP, OM, is an administrative expert, trainer, motivational speaker, and author. She is the founder and CEO of All Things Admin, a company dedicated to developing and providing breakthrough products, training, mentoring, and resources for administrative professionals worldwide, and is a featured keynoter at the Admin Pro Forum 2019. Julie has created several innovative tools and programs for administrative professionals including the Administrative Procedures Toolkit, Kick-Start Creating Your Administrative Procedures Binder Course, Professional Portfolio Builder, e-Portfolio Builder, and the Success Builder Series. She is also the author of Become a Procedures Pro: The Admin's Guide to Developing Effective Office Systems and Procedures, The Organized Admin: Leverage Your Unique Organizing Style to Create Systems, The Innovative Admin: Unleash the Power of Innovation In Your Administrative Career and 5 Simple Steps to Creating Your Administrative Procedures Binder.
---
Friday, July 19th

1 - 2:15 p.m. ET
10 - 11:15 a.m. PT
Since this is a webinar, you and your entire staff can attend in the comfort of your office or conference room for one low price! You may include as many people as you wish while listening on a single phone line or computer. Contact us for multi-site discounts.