Managing Projects With OneNote
Linus Pauling said, "The best way to get a good idea is to get a lot of ideas."
Microsoft® OneNote® is a great place to gather brilliant ideas from talented people. In addition to being a great note-taking application, OneNote makes a superb collaboration platform. And you can collaborate with others when OneNote is stored in the cloud.
All these features also make OneNote a great place to manage projects, especially when those involved are not necessarily all in one office, or even in the same company!
Now that Microsoft has made OneNote free for Windows, anyone can use OneNote and everyone can have OneDrive (formerly SkyDrive). You can collaborate on projects with multiple content types, across organizational lines and even international boundaries.
Join us Thursday, October 17, for Managing Projects With OneNote. This webinar will help you see OneNote in a new way as your project manager. We'll cover:
Task lists that sync with Outlook
Project status reports that practically write themselves
Change control features that let you know who changed what when
Clever uses for tags that keep everyone on task
Microsoft Certified Trainer Melissa Esquibel will show you how she uses OneNote for managing multi-organization projects. You'll be shown how to access this powerful and free software for all your devices, create your project, hold meetings and document proceedings. The seminar is presented from the newest versions of OneNote and OneNote Online.
OneNote has never been easier to use than in the newest versions of Microsoft Office. If you've seen it on your ribbon, but only use it for one or two tasks, you may be missing out on some serious productivity gains.
Get your projects running smoothly with Managing Projects With OneNote. Join us on October 17 to find out how.
Sincerely,


Pat DiDomenico, Editorial Director
Office Technology Today Answer Center
P.S. Registration Bonus. Everyone who signs up will receive one month of members-only access to the Office Technology Today Answer Center. This business software training website provides helpful solutions to your Microsoft Office challenges with training videos… informative Executive Summaries on specific Office programs… a "Help Desk" for personal answers to your office tech questions… and much more. So that you continue to benefit from the Answer Center, we'll continue your members-only access for just $89 per quarter, unless you tell us "no, thanks" – your choice.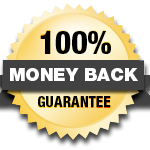 P.P.S. We promise you'll be satisfied. If Managing Projects With OneNote fails to meet your needs, we will refund 100% of your tuition – no hassles, no questions asked. Your conference materials and registration bonus are yours to keep.
Thursday, October 17th

1 - 2:15 p.m. ET
10 - 11:15 a.m. PT
Since this is a webinar, you and your entire staff can attend in the comfort of your office or conference room for one low price! You may include as many people as you wish while listening on a single phone line or computer. Contact us for multi-site discounts.