The New HR Rules:
Employment Law Updates to Know Now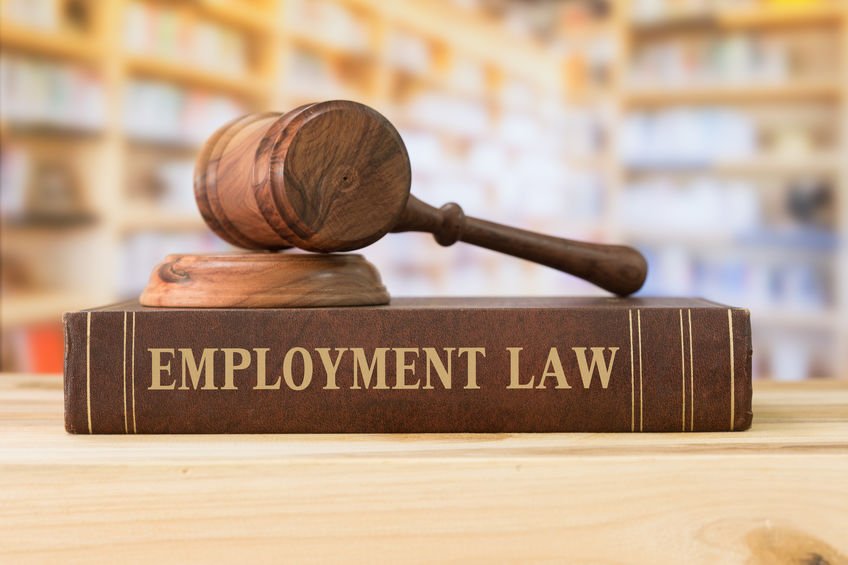 Understanding the complex details of employment law is key to properly applying it to your company policies and practices. 2020 has been anything but ordinary, and the second half of the year will probably bring more unexpected change.
As legislation continues to be passed on both the federal and state level, make sure you're in compliance with The New HR Rules.
This comprehensive, online training session is your all-in-one-update on key legislative and regulatory changes that can impact your organization – and what you need to do to get in compliance.
Your mid-year update is here. Check to make sure you're in compliance with this all-in-one training session. Topics include:
Family policies. In response to the pandemic, Congress passed expansive new laws providing at least partially paid leave and expanded FMLA leave for millions of American workers. Employers who never had to worry about the FMLA before now must. Make sure you know what policies you need to change to keep up.
Overtime. The Department of Labor issued final regulations that amount to a complete rewrite of the federal overtime rules. Then employers began sending workers home to telework. Find out why that impacts how you pay overtime under the new rules.
New Supreme Court rulings. How will you implement imminent decisions on sexual orientation, gender identity and Dreamers protection? You need a contingency plan whether the court expands employer rights or takes them away.
The shifting laws on marijuana. How should you change your drug-testing policies and ensure you're in ADA compliance?
New ways you can get sued. The national pandemic emergency has now spawned a slew of novel worker claims, including workplace safety, harassment and retaliation.
Scheduling bias. What is it and why should you care?
EEOC's litigation blitz. Learn how to rewrite your policies based on new EEOC rules, including those relating to gay and transgender workers, sexual harassment, disabled workers and equal-pay claims.
Disability policies. Employers are paying millions to settle charges because of policies that are illegal under the ADA. Could you be next? And what about all your anxious workers, reluctant to return to work? Do you know whether they're disabled and what their rights are?
Sexual harassment. How does the increased scrutiny translate into new training and monitoring requirements by Congress, states and the EEOC? Learn why you need a contingency plan before it happens.
This session will help you stay up-to-date, in compliance and out of court! Get your copy of The New HR Rules now!
Sincerely,
Pat DiDomenico, Editorial Director
HR Specialist
P.S. Your satisfaction is unconditionally guaranteed. If The New HR Rules fails to meet your needs, we will refund every penny you paid – no hassles, no questions asked.
View a Free Clip of
The New HR Rules
---
About Your Speaker:
Anniken Davenport is a noted employment law attorney and editor of the HR Specialist: Employment Law newsletter series. She has authored several books, including Bullet-Proof Your Employee Handbook and Overtime & Other Tricky Pay Issues, published by HR Specialist. She is the co-author of the upcoming Labor & Employment Law for the 21st Century by Prentice Hall. Anniken has served as a professor at Penn State University, where she taught business law and HR management, and she directed the Legal Studies Program at Wilson College. Her legal career includes representing government units in discrimination and other employment law cases and representing school districts in labor negotiations.
---
Credit Hours:
The use of this official seal confirms that this Activity has met HR Certification Institute's® (HRCI®) criteria for recertification credit pre-approval.
---