Tough Talks: Scripts & Strategies for Difficult Employee Discussions
"We need to talk…"
Offensive behavior … inappropriate attire … tardiness … poor work habits … personal hygiene. Managers and HR professionals are routinely forced to discuss those uncomfortable topics with employees. But most never learned how.
Now you can – with Tough Talks: Scripts & Strategies for Difficult Employee Discussions. This insightful recording offers realistic sample dialogues to help you sidestep potential awkwardness and conduct clear, direct discussions with employees.
Discover how to use "positive confrontation" to simultaneously protect yourself and your organization, while treating employees with dignity (and boosting your image).
You'll not only learn exactly what to say, but how to say it.
Best of all, your host is Paul Falcone, the former VP of HR at Time Warner and the man who literally wrote the book on the subject – 101 Tough Conversations to Have With Employees.
THE AGENDA:
Part I:
The "9 Rules of Engagement" for successfully handling employee discussions. You'll want to print out and reread those rules before any important employee talk.
Using "perception management" in your favor to frame the discussion.
How the power of guilt (rather than anger) can be used to help employees assume responsibility for problems.
A legally safe script to use when employees want to talk "off the record" about an employee relations issue.
"New supervisor syndrome" and how you should address new managers differently than experienced ones.
The 3 practical steps for discussions that stop attitude and entitlement problems in their tracks.
Part II:
Paul then provides sample scripts to use in addressing some of the most common – and the most serious – employee problems you're likely to encounter, including:
Substandard performance and behavioral problems
Excessive absenteeism
Personal hygiene
Disputes among subordinates
Layoffs and termination for cause
Foul language and locker-room banter
Sexually inappropriate actions
Time card "mistakes"
This workshop is the ultimate guide for HR professionals and bosses who need some guidance on what to say after "Got a minute?" You'll learn practical strategies and model dialogue for handling even the most awkward discussions.
Stop taking the path of least resistance and start tackling those issues head-on today. It's guaranteed to help you catapult your management and leadership skills to new heights. Get your copy of Tough Talks today!
Sincerely,
Pat DiDomenico, Editorial Director
HR Specialist
P.S. Your satisfaction is unconditionally guaranteed. If Tough Talks fails to meet your needs, we will refund every penny you paid – no hassles, no questions asked.
View a Free Clip of
Tough Talks
About Your Speaker:
Paul Falcone is an HR executive who has held senior-level HR positions with Paramount Pictures, Nickelodeon, Time Warner and City of Hope in Los Angeles. He is a popular speaker and the author of a number of best-selling books on leadership development and performance management, including the book above, plus 101 Sample Write-Ups for Documenting Employee Performance Problems and 101 Tough Conversations to Have with Employees. His newest book, 75 Ways for Managers to Hire, Develop and Keep Great Employees (AMACOM 2016) focuses on leadership alignment and key employee retention.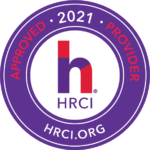 The use of this seal confirms that this activity has met HR Certification Institute's® (HRCI®) criteria for recertification credit pre-approval.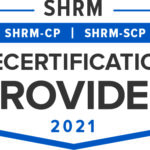 Business Management Daily is recognized by SHRM to offer Professional Development Credits (PDCs) for SHRM-CP or SHRM-SCP.