Conflict, Criticism & Sensitive Subjects:
How to Talk About Difficult Topics at Work
Has a disagreement with a colleague ever blown up in your face? Perhaps you put off addressing employee problems because you weren't sure how to bring them up. Perhaps you'd like to give your boss some helpful feedback, but are concerned about the reaction you might get.
Because difficult conversations can feel uncomfortable and hazardous, we tend to avoid having them. However, delaying the discussion often makes the situation worse, sometimes resulting in serious business problems.
The secret to successfully handling these tough topics is learning to talk about them in the right way. Instead of producing defensiveness and arguments, a well-managed discussion can lead to mutual understanding and productive collaboration.
Join us Tuesday, August 20, for Conflict, Criticism & Sensitive Subjects. In this webinar, you will learn specific strategies for discussing sensitive issues with co-workers, employees and management. Here are some of the subjects we will cover:
Recognizing when work discussions require special handling
Evaluating the "power equation" to determine the best approach
7 questions you must answer before having a difficult conversation
Getting off to a good start with a carefully crafted opening statement
3 different "road maps" for talking with bosses, co-workers & employees
6 reasons why tough topics can be intimidating
The secret to complaining at work: always focus on the business problem
Reducing defensiveness by anticipating disagreements and focusing on facts
Staying on track: how to avoid arguments and encourage collaborative problem-solving
Agreeing on solutions and action steps: a sure sign of success
Learning to recognize when "letting it go" is the best strategy
How to manage the special challenge of talking with top executives
You can also pose your management question directly to Marie McIntyre. And because this is a webinar, there is no limit to the number of colleagues you can invite to sit in on this interactive event.
Sincerely,
Pat DiDomenico, Editorial Director
Communication Briefings
P.S. Early Registration Bonus. The first 50 people who sign up for Conflict, Criticism & Sensitive Subjects will receive our Special Report Difficult People at Work. Discover how to identify and manage the 24 most challenging personality types! Difficult People at Work gives you proven, practical strategies you can use immediately to put problem people in their place. This all-time top seller (a $39.95 value) is our gift to you – if you are among our first 50 registrants.
P.P.S. Extra Added Bonus. You'll also receive one month of members-only access to CommunicationBriefings.com – our comprehensive online resource designed to make you a stronger, better-prepared manager. So that you continue to benefit from CommunicationBriefings.com, we'll continue your access automatically for just $97 per quarter, unless you tell us "no, thanks" – your choice.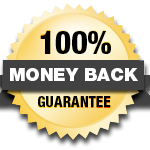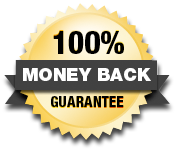 P.P.P.S. We promise you'll be satisfied. If Conflict, Criticism & Sensitive Subjects fails to meet your needs, we well refund 100% of your tuition – no hassles, no questions asked. Your course materials, website access and early registration bonus are yours to keep.
---
About Your Speaker:
Marie McIntyre
Marie McIntyre is a workplace psychologist who operates an international career coaching business, and the website YourOfficeCoach.com. She has written a workplace advice column, Your Office Coach, for thirteen years and is the author of two business books, Secrets to Winning at Office Politics and The Management Team Handbook. Previously, Marie held management positions in both business and government, including Director of Human Resources in a Fortune 500 company. As a consultant, she has worked with a wide variety of organizations, including Cisco, The Home Depot, AT&T, Walgreens, Lockheed Martin, and the CDC. Marie's career advice has appeared in Fortune, the Wall Street Journal, the New York Times, Canadian Business, and many other publications.
---
Tuesday, August 20th

1 - 2:15 p.m. ET
10 - 11:15 a.m. PT
Since this is a webinar, you and your entire staff can attend in the comfort of your office or conference room for one low price! You may include as many people as you wish while listening on a single phone line or computer. Contact us for multi-site discounts.