Developing an Effective Administrative Procedures Manual
If you had to miss work for a week… two weeks… or even a month, it's essential that your co-workers or manager know how to step in and fulfill your responsibilities, WITHOUT a major interruption to your office or business.
The coronavirus crisis has shed new light on the importance of following proper procedures. And the best way to do this is with an administrative procedures manual. Even if you have good procedures, you can always use better ones – and you may not have your procedures documented.
You need to be documenting the processes and procedures that you do each day for easy reference. If a natural disaster occurs, it's important that you're prepared.
To help you develop an effective administrative procedures binder, Administrative Professional Today has teamed up with admin expert Julie Perrine in our interactive webinar, Developing an Effective Administrative Procedures Manual.
Join us Tuesday, July 28, for Developing an Effective Administrative Procedures Manual and you'll learn:
5 simple steps to get you started creating your administrative procedures binder
The appropriate items to include in your administrative procedures binder
How to document understandable processes and procedures
How to maintain your administrative procedures binder in hard copy and electronic formats
And more!
A smoothly operating office is a sign of a prepared and polished professional who has the best interests of their co-workers and company at heart – and a solid administrative procedures binder is essential.
Join us on July 28 for Developing an Effective Administrative Procedures Manual and you'll never be left in the lurch when something happens or scramble to remember how something should be done.
Sincerely,
Pat DiDomenico, Editorial Director
Administrative Professional Today
P.S. Early Registration Bonus. The first 50 people to sign up will receive a print copy of Julie Perrine's book, The Organized Admin: Leverage Your Unique Organizing Style to Create Systems, Reduce Overwhelm and Increase Productivity. If you struggle to create order in the disorganized chaos that is your workspace, The Organized Admin is for you! The Organized Admin empowers you to be a better administrative professional by teaching you simple, practical solutions for getting organized – and maintaining organization in all areas of your career. It's a $19.95 value, yours at no cost – if you act today!
P.P.S. Extra Added Bonus. You'll also receive one month of members-only access to AdminProToday.com. This career-boosting website gives you tips on how to succeed in your job – and in your career – offering daily tips, helpful tools, and thousands of informative articles. So that you continue to benefit from AdminProToday.com, we'll continue your members-only access for just $59 per quarter, unless you tell us "no, thanks" – your choice.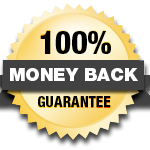 P.P.P.S. We promise you'll be satisfied. If Developing an Effective Administrative Procedures Manual fails to meet your needs, we will refund 100% of your tuition – no hassles, no questions asked. Your conference materials, website access and copy of Julie's book are yours to keep.
---
About Your Speaker:
Julie Perrine, CAP, OM, is an administrative expert, trainer, motivational speaker, and author. She is the founder and CEO of All Things Admin, a company dedicated to developing and providing breakthrough products, training, mentoring, and resources for administrative professionals worldwide, and is a featured keynoter at the Admin Pro Forum. Julie has created several innovative tools and programs for administrative professionals including the Administrative Procedures Toolkit, Kick-Start Creating Your Administrative Procedures Binder Course, Professional Portfolio Builder, e-Portfolio Builder, and the Success Builder Series. She is also the author of Become a Procedures Pro: The Admin's Guide to Developing Effective Office Systems and Procedures, The Organized Admin: Leverage Your Unique Organizing Style to Create Systems, The Innovative Admin: Unleash the Power of Innovation In Your Administrative Career and 5 Simple Steps to Creating Your Administrative Procedures Binder.
---
Tuesday, July 28th

1 - 2:15 p.m. ET
10 - 11:15 a.m. PT
Since this is a webinar, you and your entire staff can attend in the comfort of your office or conference room for one low price! You may include as many people as you wish while listening on a single phone line or computer. Contact us for multi-site discounts.