The Magnetic Manager:
Becoming the Best Boss You Can Be
Why do employees leave?
Departing workers probably told you it was "for more money." But only 12% of employees actually leave their jobs in pursuit of higher pay, according to a Saratoga Institute study.
In reality, the No. 1 reason employees leave is the way they're supervised. As the saying goes, "People join companies, but leave managers."
The good news (if you're a new manager or a seasoned one): you can keep your great people on board and happy by learning the secret of becoming a "magnetic manager."
This webinar is packed with practical, take-home information to immediately power-boost your management skills so you can become the boss no employee wants to leave.
Join us Wednesday, February 5, for The Magnetic Manager: Becoming the Best Boss You Can Be. This high-energy, high-impact presentation always wins rave reviews. Your trainer will be Mel Kleiman, a nationally recognized authority on recruiting, selection and retention who has trained thousands of managers to be their best.
Gather your management team (or just yourself) to learn:
How "Magnetic Managers" create a culture that naturally attracts and retains the best
Why you need to put employees first and clients second
Easy ways to make your organization an "employer of choice"
The Five Firsts (and how to do them right): First hour, end of the first day, end of the first week, first paycheck and first-year anniversary
How to leverage the Law of Reciprocity with employees
How to manage people the way they want to be managed
Why and how to "communicate, communicate, communicate"
Ways to create a culture of accountability and respect
How to use the often-overlooked power of recognition
How and why to make work fun
When was the last time you really worked on your management skills? This webinar will arm attendees with practical techniques to create a positive work environment, retain your best employees – and make your job easier and more enjoyable!
And remember, because this is a webinar, there is no limit to the number of colleagues you can invite to sit in on this interactive event. I look forward to welcoming you February 5.
Sincerely,
Pat DiDomenico, Editorial Director
Managing People at Work
P.S. Registration Bonuses. Everyone who signs up will receive our Manager's Guide Mini-Library, which includes five of our most popular Instant Executive Briefings. These five downloadable booklets are every manager's roadmap to the ins and outs of … coaching and motivating … employment law … hiring and firing … performance reviews … and managing difficult situations.
P.P.S. Extra Added Bonus. You'll also receive one month of members-only access to ManagingPeopleAtWork.com – our comprehensive online resource designed to make you a stronger, better-prepared manager. So that you continue to benefit from ManagingPeopleAtWork.com, we'll continue your access automatically for just $89 per quarter, unless you tell us "no, thanks" – your choice.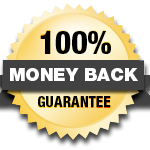 P.P.P.S. We promise you'll be satisfied. If The Magnetic Manager fails to meet your needs in any way, we will refund 100% of your tuition – no hassles, no questions asked. Your conference materials, website access and registration bonuses are yours to keep.
---
About Your Speaker:
Mel Kleiman is a popular, energetic speaker and a leading authority on employee recruiting, selection and retention. Mel has given more than 500 presentations and trained thousands of HR pros and supervisors. He's the author of seven books, including the best-selling Hire Tough, Manage Easy, and is the onetime owner of three different businesses (including the largest group of Hertz Rent-A-Car franchise locations in the country). Mel's expertise and creative insights give HR and managers dozens of new ideas about how to select and retain quality people.
---
Wednesday, February 5th

1 - 2:15 p.m. ET
10 - 11:15 a.m. PT
Since this is a webinar, you and your entire staff can attend in the comfort of your office or conference room for one low price! You may include as many people as you wish while listening on a single phone line or computer. Contact us for multi-site discounts.