Tuesday, Oct. 31

1:00 ET
10:00 PT
The Hiring Tree:
Laws of Applicant Attraction
Understanding new job board rules and optimization practices introduced by AI
This 75-minute interactive online training will help you:

Understand the key differences between job boards, search engines, aggregators, and social media channels, as well as how algorithm changes and AI technology have impacted hiring strategies. You will be armed with ideas on how to strategically approach these channels when marketing roles for your organization in an effective way.
Identify the core elements of a job ad that can gain more visibility and attract more qualified job seekers to your roles. Learn the strategic elements of a job ad that need to exist to give applicants a higher chance of finding your jobs.
Effectively develop the three core elements of the application process that lead to higher conversions, providing more applications and mitigating drop-off rates. Learn the differences between resume parsing and profile parsing, and whether or not resumes will be part of the future of hiring.
If a recession hits this year, how will your organization pivot?
The biggest mistake 80% of employers make is the use of a job description as their job ad. New job board rules are being enforced due to search engine optimization practices (SEO), artificial intelligence technology, and an influx of scam artists during the pandemic, forcing many employers to make changes they are not familiar with.
In this session we will cover the analogy of the Hiring Tree and discuss specific branches of the hiring process that will provide immediate results to attracting top talent, regardless of a looming recession.
In The Hiring Tree, too many employers rely heavily on one core channel for hiring. The challenge with this is like a tree with one single branch. The tree branch will topple over as it begins to bear fruit, due to the weight. It creates an awful experience for applicants. 20th century recruiting methodologies are slowly being replaced by new technologies, which means employers need to stay on top of what is happening in the market more than ever before.
A truly balanced tree has multiple branches, a solid trunk (application process), and firm roots to produce award-winning fruit, which means any hiring strategy must include multiple channels and have the right foundation. From the roots to the trunk, extending out the branches, this presentation will help attendees understand how to develop a sound "Hiring Tree" that will produce fruit (applicant flow) in ANY market, regardless of unemployment rates, recessions, layoffs, pandemics, ghosting, and quiet quitting, which all plague employers today.
Agenda for The Hiring Tree
How to write job ads that will show up better on job boards
Mistakes to avoid — are these critical errors keeping your job ads from being found?
Easy-to-implement optimizations to get your hiring ad in front of more candidates
How to streamline your application process so that more applicants actually complete the form
The facts and figures around mobile applications (yes, applicants really are responding to job ads from their phones)
Insider tips on how to make your Indeed job postings perform better with simple tweaks
Interactive Q&A time included
In addition to providing training, Steve will be available to answer your specific job ad questions during a dedicated live Q&A time at the end of the training session.
Steven J. Smith will be the first to tell you that recruiting is marketing. He earned his bachelor of science in Finance at Brigham Young University and started his career in recruiting in Feb. 2005. In 2008, he took a risk during a recession to help start a new company with Ryan Kohler, called ApplicantPro, an applicant tracking software platform for small to mid-sized businesses. With 11,000 clients and close to 300 employees, ApplicantPro has made the Inc 5000 list 11 years in a row, a feat accomplished by very few organizations in the country. ApplicantPro was also named an Indeed Platinum Partner in 2023, one of only four companies in the country to receive this designation. Steve is SHRM-CP and PHR certified, and currently volunteers as the Utah SHRM state director. His book, The Hiring Tree: Laws of Applicant Attraction, has helped thousands of organizations across the country rethink the way they approach hiring. One of the hottest book releases in 2023, The Hiring Tree will help organizations understand the principles and role of SEO and marketing when it comes to attracting job seekers.

Steven J. Smith

SHRM-CP, PHR
Professional Certification Credit Hours Included With This Webinar
Business Management Daily is recognized by SHRM to offer Professional Development Credits (PDC) for SHRM-CP® or SHRM-SCP® recertification activities.
The use of this official seal confirms that this Activity has met HR Certification Institute's® (HRCI®) criteria for recertification credit pre-approval.
Register now and receive these free bonuses!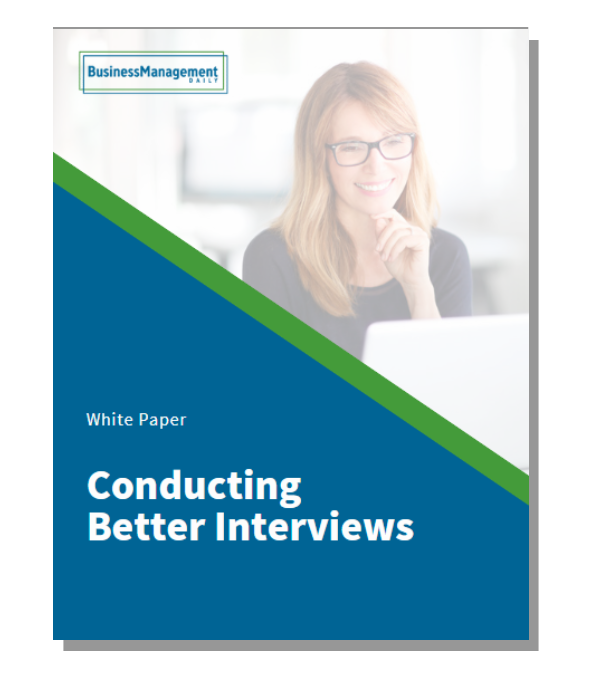 Conducting Better Interviews
How well do you really get to know a candidate in an interview? Are you certain your favorite candidate had the perfect skills or do you just remember how charming they were? Picking the right candidate is crucial, as making the wrong choice could mean restarting the hiring process in six months.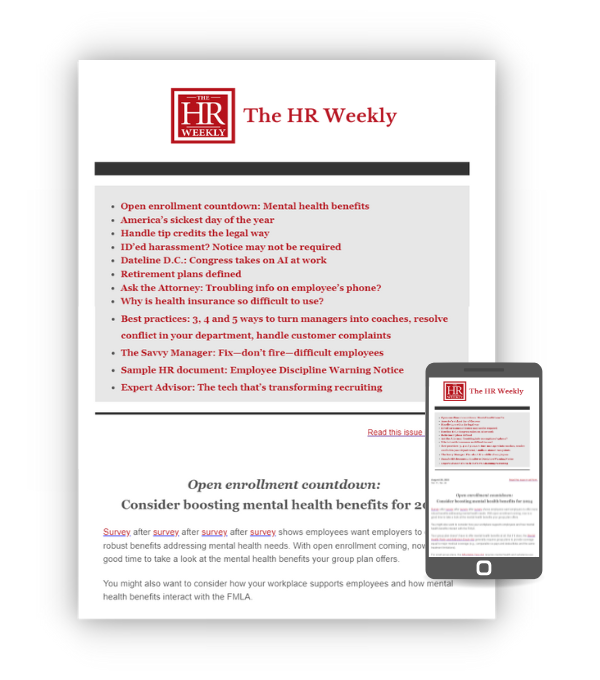 4 free issues of The HR Weekly
You'll also receive one month of exclusive access to The HR Weekly – our comprehensive service with all the HR advice and compliance tools to simplify your job … and to keep your organization out of court. So that you continue to benefit from The HR Weekly, we will continue your subscription after that for the then current rate, unless you tell us "no, thanks" – your choice.
We promise you'll be satisfied.
If The Hiring Tree fails to meet your needs in any way, we will refund 100% of your tuition – every penny you paid – but your course materials and registration bonuses will be yours to keep. No hassles, no questions asked.