Wednesday, Feb. 22

1:00 ET
10:00 PT
New-Hire Onboarding Paperwork: Pay Right from the Start
Congratulations, Welcome Aboard! Now What?
In this 75-minute interactive online training, you will learn:
How to explain the revamped W-4 to new hires.

New hires who've never completed a W-4 and those who haven't completed one in a long time are making big mistakes, but with a little patience, you can help them avoid underwithholding errors.

Which forms new hires can and can't complete before their first day of work and why.

A new hire's first day can be more than just filling out forms, if some of those forms are completed beforehand.

The final steps you need to take to ensure new hires have been onboarded properly.

Confirming new hires' information with free government apps will make the payroll year-end process a snap for you.
Starting a new job can be exciting for your new hires and fraught with onboarding paperwork landmines for you
The least pleasant part of starting a new job is the flurry of paperwork new hires have to complete. Where does all this paperwork go? Most of it should go right into the payroll department for your inspection. Whether it ends up there in a timely manner is another story.
Unfortunately, payroll often isn't included in new hires' orientation, and that's a mistake. Every new hire must be onboarded into the payroll system based on that paperwork. And if their paperwork is incorrect, incomplete, or late, they won't get paid properly from the start. That's a black eye for you.
Our new online training—New-Hire Onboarding Paperwork: Pay Right from the Start—helps you to cut through the mountain of paperwork every new hire generates and to streamline the payroll onboarding process so all new hires have a welcoming experience.
Join us on February 22 for this timely new webinar, led by payroll expert Alice Gilman, Esq., editor of Payroll Legal Alert and Payroll Today.
Agenda for New-Hire Onboarding Paperwork
How to spot the 5 characteristics of an invalid W-4 and what to do about it
How to communicate with new hires about the revamped W-4
The 6 key pre-boarding steps that will lead to a smoother onboarding experience
What is SSNVS and why you should use it for every new hire
The 3 missteps with Form I-9 that can get you into hot water with ICE
What is new hire reporting, why must you do it, and when it needs to be done
How to avoid the 4 bottlenecks with employee self-service portals
Every new hire is unique, but all new hires have certain characteristics in common. A customizable checklist helps you sort out the process.
Interactive Q&A time included
Ask Alice your specific onboarding questions during our special Q&A session.
Alice Gilman, Esq., is an expert in payroll and tax compliance who has covered payroll issues for more than 26 years. She's written and edited several leading payroll publications, including Payroll Legal Alert, the Research Institute of America's Payroll Guide, the American Payroll Association's Basic Guide to Payroll and the Payroll Manager's Letter.

Alice Gilman

esquire and author
Professional Certification Credit Hours Included With This Webinar
Business Management Daily is recognized by SHRM to offer Professional Development Credits (PDC) for SHRM-CP® or SHRM-SCP® recertification activities.
The use of this official seal confirms that this Activity has met HR Certification Institute's® (HRCI®) criteria for recertification credit pre-approval.
Register now and receive these free bonuses!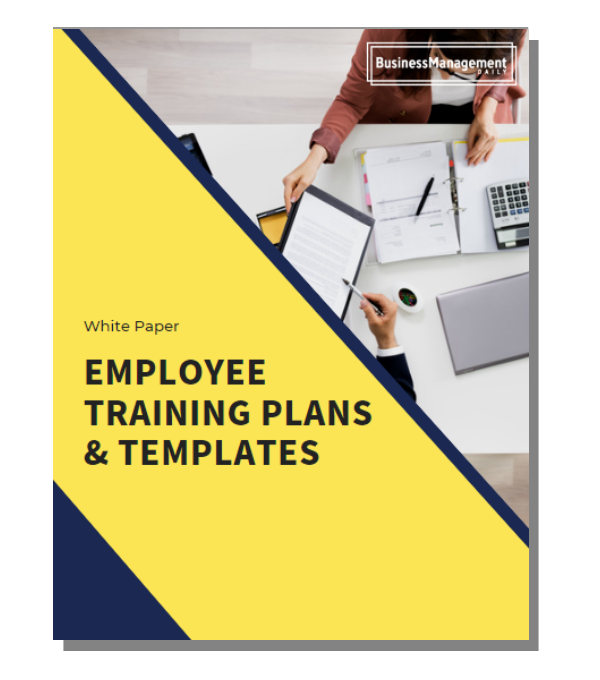 Employee Training Plans & Templates
Business needs are constantly changing, industries become more competitive, and it can get hard to keep up. That's why it's vital to keep employees on top of their game. Whether it's learning new skills or new parts of the business so everything doesn't shut down when one employee goes on vacation, training is vital to a business's success. This white paper will offer plans and templates to aid in employee training.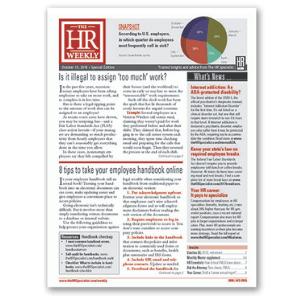 4 free issues of The HR Weekly
You'll also receive one month of exclusive access to The HR Weekly – our comprehensive service with all the HR advice and compliance tools to simplify your job … and to keep your organization out of court. So that you continue to benefit from The HR Weekly, we will continue your subscription after that for the then current rate, unless you tell us "no, thanks" – your choice.
We promise you'll be satisfied.
If New-Hire Onboarding Paperwork fails to meet your needs in any way, we will refund 100% of your tuition – every penny you paid – but your course materials and registration bonuses will be yours to keep. No hassles, no questions asked.