Friday, Feb. 3

1:00 ET
10:00 PT
The Top 5 Mistakes Employers Keep Making
It takes just minutes for a company to move into noncompliant territory.
During this 75-minute live and interactive online training, learn:
The sources, scope, and evolution of employment law

How to demonstrate potential consequences and assess risks

Five employment law mistakes and how to avoid them
You've got to be aware of the latest changes in employment law. (You can be sure your employee's attorney is!)

The ins and outs of employment law are complex. There are so many opportunities for employers to misstep and find themselves in the one position any reasonable and sensible business never wants to be — in a lawsuit and in court. Yet, there are five mistakes that employers keep making over and over again that warrant special callout and attention. Think of these as the low-hanging fruit of employment law. 
In this informative and educational webinar, experienced management-side labor and employment lawyer Jon Hyman will explain how to best each of the Top 5 Mistakes Employers Keep Making.
Discover the most critical employment laws you MUST know, along with mistakes supervisors make that are most likely to spark expensive, crippling litigation. From harassment to retaliation, FMLA to ADA and more, you'll now be able to steer clear of legal landmines that can kill productivity, morale … and your bank account.
Agenda for The Top 5 Mistakes Employers Keep Making
Applying a hard cap to the end of employees' leaves of absence.
Failing to adequately investigate or correct all complaints of workplace harassment.
Not paying non-exempt employees for all hours worked.
Using overbroad noncompetition agreements.
Omitting proper documentation for employee performance deficiencies.
Interactive Q&A time included
Nationally recognized attorney Jon Hyman will answer your employment law questions during the Q/A time.
Jon Hyman is Shareholder and Director at Wickens Herzer Panza, where he is the chairperson of the firm's Employment & Labor Practice Group, co-chairperson of its Craft Beer Practice Group, and member of its Litigation Department. Jon is the author of the renowned and award-winning Ohio Employer Law Blog, which he updates daily to provide businesses and human resources professionals breaking news and other updates on the ever-changing landscape of labor and employment law.

Jon Hyman

Attorney and author
Professional Certification Credit Hours Included With This Webinar
Business Management Daily is recognized by SHRM to offer Professional Development Credits (PDC) for SHRM-CP® or SHRM-SCP® recertification activities.
The use of this official seal confirms that this Activity has met HR Certification Institute's® (HRCI®) criteria for recertification credit pre-approval.
Register now and receive these free bonuses!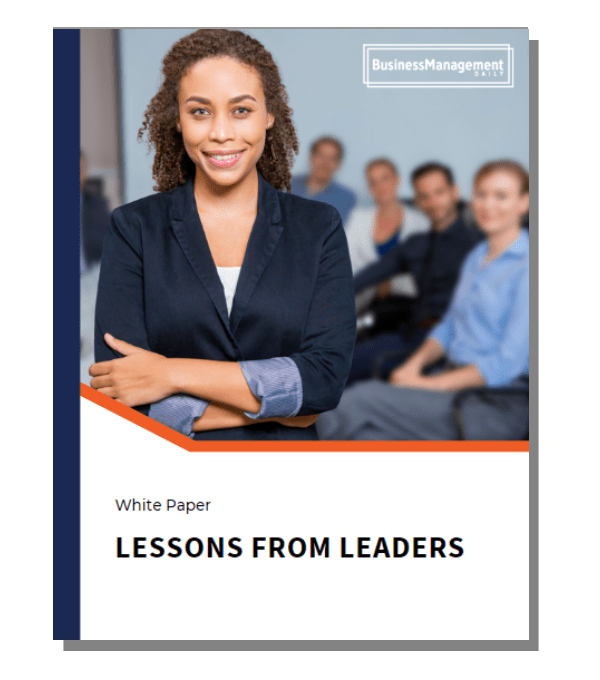 Lessons from Leaders
Despite companies generally no longer existing in pandemic-caused crisis mode, 2022 still presented its share of challenges. From labor shortages and supply chain issues to quiet quitting and employee demands for better work-life balance, "business as usual" never returned to many places (and may never do so). The Lessons from Leaders white paper outlines key takeaways from 2022 and how to drive success in 2023.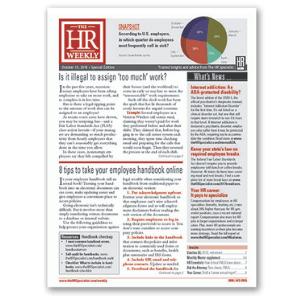 4 free issues of The HR Weekly
You'll also receive one month of exclusive access to The HR Weekly – our comprehensive service with all the HR advice and compliance tools to simplify your job … and to keep your organization out of court. So that you continue to benefit from The HR Weekly, we will continue your subscription after that for the then current rate, unless you tell us "no, thanks" – your choice.
We promise you'll be satisfied.
If The Top 5 Mistakes Employers Keep Making fails to meet your needs in any way, we will refund 100% of your tuition – every penny you paid – but your course materials and registration bonuses will be yours to keep. No hassles, no questions asked.