Thursday, Nov. 3

1:00 ET
10:00 PT
Background Screening: The Deep Dive into Criminal Records
In this timely 75-minute virtual session, learn:
To protect yourself from negligent hiring!

How to know the different sources of data and what you're REALLY receiving (or NOT receiving)

Are you compliant with the FCRA and how do you know?
Do you know what information you're really receiving when you run a background check?
Do you depend on a screening firm that tells you, "You're getting it all" (whatever "all" is)? Most employers are somewhat familiar with "running packages" but haven't been told exactly what records and data sources those "packages" or reports are searching, let alone how often the record sources are updated. Unfortunately for employers, this information is critical to receiving a "comprehensive" and compliant background check.
In this 75-minute webinar, learn about criminal record data, where it comes from, how accurate it really is, how often it's updated, automation in county and national reports, state reports (when and where to run them), federal reports (yes, they're required for the banking industry!), and much more!
Agenda for Background Screening
Learn which background-screening reports you really need, and the risks associated with running each. This includes what creates a "comprehensive" report and how that can vary by state
Know about "automated data" and its associated risks
How to run a comprehensive, COMPLIANT background check
Discover how data is received, compiled, and reported, and the difference in sources ("fluff" data vs. usable data)
Are you violating the FCRA? How about state or federal laws?
Negligent hiring, class-action lawsuits, applicant authorization forms (an extremely hot area of litigation against employers)
Interactive Q&A time included
In addition to providing expert advice, Debra Keller will answer your questions on conducting better background checks.
Debra Keller is President & Chief Compliance Officer at Total Insight Screening, a national background-screening firm. Deb is a national authority on background screening, regulatory compliance, the FCRA, the use of criminal records in the employment process and the EEOC "New" Guidance of 2012. She's a frequent speaker at national and state SHRM and employment law conferences across the country and most recently completed consecutive sessions at SHRM 2021 and at SHRM 2022! She also spoke at the 2016 National SHRM Conference, 2017 SHRM Talent Management Conference, 2017 WA Employment Law Conference, and 2018 National ASA Staffing World Conference, as well as numerous industry conferences, and has been a background-screening instructor at the Coca-Cola Institute in Chicago. Debra has also been quoted in many publications and books, including SHRM magazines and the 2020 Complete Guide to Human Resources & the Law.

Debra Keller

President & Chief Compliance Officer at Total Insight Screening
Professional Certification Credit Hours Included With This Webinar
Business Management Daily is recognized by SHRM to offer Professional Development Credits (PDC) for SHRM-CP® or SHRM-SCP® recertification activities.
HRCI has pre-approved this activity for recertification credit toward the aPHR®, PHR®, PHRca®, SPHR®, aPHRi™, PHRi™, GPHR® and SPHRi™ certifications. The content of the activity submitted has met the criteria of the Approved Provider Program.
Register now and receive these free bonuses!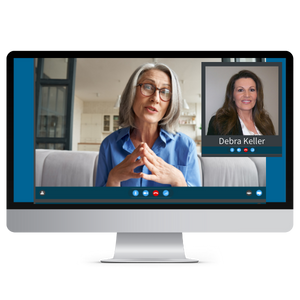 Free Compliance Reviews Provided by the Speaker
Debra will conduct a free compliance review of your company's background-screening policy and applicant authorization and acknowledgement forms one-on-one. During this one-on-one, she will walk you through anything that is incorrect and show you what you need to avoid litigation and to become compliant under the FCRA.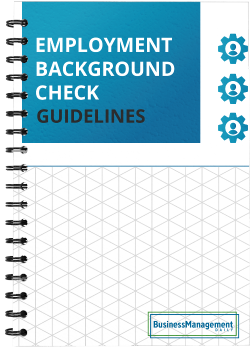 Employment Background Check Guidelines
Under the FCRA, you're typically free to conduct employment background checks and use the information if you have a clear business interest, such as hiring, firing, reassigning, or promoting someone. But you can't run a job background check on a whim. Learn how to properly conduct reference or background checks, how to select third-party background firms, and why screening candidates online on social networking sites is legally risky business.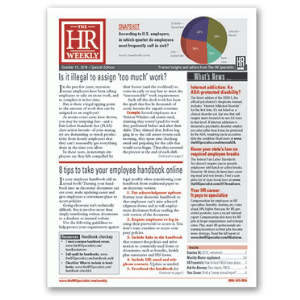 4 free issues of The HR Weekly
You'll also receive one month of exclusive access to The HR Weekly – our comprehensive service with all the HR advice and compliance tools to simplify your job … and to keep your organization out of court. So that you continue to benefit from The HR Weekly, we will continue your subscription after that for the then current rate, unless you tell us "no, thanks" – your choice.
We promise you'll be satisfied.
If Background Screening fails to meet your needs in any way, we will refund 100% of your tuition – every penny you paid – but your course materials and registration bonuses will be yours to keep. No hassles, no questions asked.