Stop wondering "Am I doing it right?"
Get up-to-date HR solutions during our 2-track
Compliance

&

Strategies

virtual event.
We're coming off one of the biggest workplace shake-ups in modern history. Employers bounced from managing pandemic regulations… to a remote work movement… to a red-hot hiring market. These major, back-to-back events have shaken up your HR departments and trickled down into your everyday documentation — from hiring forms and leave accommodations, to manager training and handbook policies. While we're hopeful that this period of rapid workplace changes might be coming to an end, we aren't counting on it.
We know how challenging it is to stay on top of changing employment laws and evolving HR trends — all while trying to implement new best practices in your organization. That's why we're back this fall for the 7th annual HR Specialist Summit — a comprehensive digital workshop that features 10 nationally recognized lawyers and HR trainers ready to answer your questions and help prepare your department for whatever comes next.
Our unique two-track approach provides the best training on your most pressing HR concerns.
Compliance Day (Wednesday) helps you make all the right legal moves and keep your organization out of court. Strategy and Tactics Day (Thursday) provides timely advice on managing all aspects of the employee lifecycle, from recruiting and onboarding, to benefits and communications.
Attend on the day of your choice.
Or you can register for the entire event for more training… and much more savings. With its comprehensive program spanning both employment law and HR strategy — plus handouts, presentation materials, and recordings (so you can revisit what you've learned and share with your team) — it's clear that the HR Specialist Summit is your one-stop training for all things HR, all year long.
Each of 12 sessions offers a dedicated Q&A time with the presenter. So, you can pose your workplace-specific questions and have them answered in real time during the session. Plus, registrants will receive downloadable copies of every presentation AND recordings of each session following the event — at no additional cost.
New Accommodations: How the Supreme Court Ruling Will Change Your Religious Accommodations Process | 1:00–1:35 PM
In light of the new Supreme Court decision, you need a new accommodation policy for your employees' religious needs and a way to balance often contradictory religious (or agnostic) beliefs. What do you do if one worker needs to proselytize while another rejects religion altogether? In this session, we will work through this example and many more so you'll be prepared.
Wage & Hour Compliance: Overtime Changes and More | 1:35–2:10 PM
Classifying employees and paying them correctly is complicated—and it triggers more lawsuits than any other HR topic. And with new overtime rules on the way, there's another layer of confusion and headaches for HR. Learn vital practices on classifications, overtime, pay equity, and more, while gaining additional clarity along the way.
Employment Law Update: Current Trends & What's Coming in 2024 | 2:25–3:00 PM
Learn the most pressing compliance issues facing HR professionals and how to stay on top of the ever-growing list of challenges that affect employers. This includes pay equity, the Pregnant Workers Fairness Act, the PUMP Act, legal issues surrounding artificial intelligence, and more. Plus, our legal expert will help you prepare for the coming changes in 2024.
HR Investigations: A Step-by-Step Guide to Interviews and Documentation | 3:00–3:35 PM
Conducting workplace investigations is one of the most challenging and most important duties that HR professionals must take on. How you respond to complaints about harassment or other misconduct can have huge legal and practical implications for your organization. Learn strategies to investigate any workplace problem quickly and legally.
Unions Rising: How NLRB and Unionization Could Impact Your Workplace | 3:50–4:25 PM
The current workplace is a fertile environment for union organizing—and it looks different from the days of your parents or grandparents. Union organizers are passionate, young, and eager to make changes in the workplace. Learn how to make your organization less susceptible to union organizing while also channeling that employee energy. Discover practical steps to engage the employee activists at your company.
Bizarre Employment Law: Lessons Learned Without Going to Court | 4:25–5:00 PM
Review the weirdest and wildest HR legal cases from 2022 and 2023. Each crazy lawsuit offers a few laughs, but more importantly, practical tips for employers. Learn what not to do and how to avoid turning into next year's case study.
Actionable Ideas for Rewarding and Re-energizing Your Team | 1:00–1:35 PM
Want to know how to reward and recognize your staff in new ways that will motivate them and leave them feeling appreciated? Attend this session and gather at least 10 ideas that you can immediately apply to your team (and all the varying generations represented) in 2023 and beyond.
Interviewing and Onboarding Essentials | 1:35–2:10 PM
Hiring the right people is challenging. Hiring the right people when you have no idea what you're looking for in a candidate is chaos. Discover how to apply behavior-based interviewing techniques to spot high-performing candidates. Then keep new hires engaged with tips on handling their first hours, days and weeks on the job.
Keeping Up with Your Employee Handbook: Required Changes and Common Mistakes | 2:25–3:00 PM
Whether your employee handbook is homegrown or crafted by experts, it's critical you update it on a regular basis. In this session, we will walk though the top seven changes you need to make right now, including new handbook policy language for religious accommodations, pregnancy accommodations, and breaks for nursing moms.
Tough Talks: A Manager's Guide to Uncomfortable Conversations | 3:00–3:35 PM
Learn exactly what to say in all kinds of difficult or awkward conversations with your employees. In this dynamic training, former CHRO and author of the bestselling 101 Tough Conversations to Have with Employees, Paul Falcone, will give strategies and precise wording to take the stress and legal liability out of these tough talks.
Employee Benefits Trends: The Evolving Workplace | 3:50–4:25 PM
Talent acquisition and retention will weigh heavier on evaluating benefits solutions in the years to come. With these pressures, we will review workplace expectations and changes in healthcare economics, including mental and physical health needs that will impact talent retention and acquisition.
Stay Interviews: Retention Techniques | 4:25–5:00 PM
Recognition and inclusion are ways to keep top workers from leaving. Studies show that companies that conduct stay interviews benefit from a higher percentage of engaged, motivated employees, with lower turnover. Learn to master and maximize your #1 retention tool.
In addition to all the incredible sessions, all Summit attendees will receive: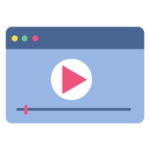 Video recordings of all the conference sessions.
No need to worry about missing any part of the Summit—recordings will be made available to all who attend.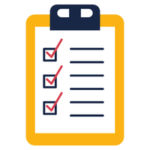 Training materials tailored to each session.
Speakers will provide handouts and downloads to enhance training. If the HR Specialist Summit fails to meet your needs, we will refund 100% of your tuition, no questions asked. All video recordings and course materials are yours to keep.
Business Management Daily is recognized by SHRM to offer Professional Development Credits (PDC) for SHRM-CP® or SHRM-SCP® recertification activities.
The use of this official seal confirms that this Activity has met HR Certification Institute's® (HRCI®) criteria for recertification credit pre-approval.
7600A Leesburg Pike, West Building, Falls Church, VA 22043 (800) 543-2055
Copyright © 2023 Business Management Daily. All rights reserved.