Stop wondering "Am I doing it right?"
Get up-to-date HR solutions during our 2-track
Compliance

&

Strategies

virtual event.
The American workplace and your HR responsibilities have radically changed over the past two years. Not only do you have to keep track of the latest regulatory developments and people management best practices, but you have to do it in a way that fits your schedule and budget. Have you taken time to get the training you need to keep up?
During the 6th annual HR Specialist Summit on September 21-22, discover the knowledge and tools you need to thrive in this new environment. The Summit is entirely online — so you can join from any location, with your employees and team members.
Our unique two-track approach provides the best training on your most pressing HR concerns. Compliance Day (Wednesday) helps you make all the right legal moves and keep your organization out of court. Strategy and Tactics Day (Thursday) provides timely advice on managing all aspects of the employee lifecycle, from recruiting and onboarding to benefits and communications.
Employment Law 2022: Current Trends & What's Coming in 2023 | 1:00–1:40 PM
Our panel of top employment lawyers will brief you on the most significant compliance issues you need to be concerned about and take action on in the coming months. Plus, prepare for the changes coming in 2023 and beyond.
Your Employee Handbook: Necessary Updates and Common Mistakes | 1:40–2:15 PM
You can't afford to let your handbook go stale, especially in this fast-moving legal climate. This session lays out a checklist of crucial changes needed for 2022 and the most common mistakes employers are making this year. 
HR Beyond COVID: Lessons Learned and Practical Guidance | 2:30–3:15 PM
The virus has eased, but COVID's side effects on the workplace—from remote work to leave, compensation and accommodation issues—have created confusing legal questions. Discover up-to-date advice on keeping your company safe and in compliance.
Your Annual HR Paperwork Check-Up | 3:15–3:45 PM 
From FMLA forms to performance reviews, your personnel documents can easily become evidence in court. Discover the legally airtight steps you must take for your HR document compliance and find out what's new in your recordkeeping responsibilities.
Wage & Hour Compliance | 4:00–4:30 PM
Classifying employees and paying them correctly is complicated—and it triggers more lawsuits than any other HR topic. Get real-world advice on how to spot and defuse today's thorny issues with classifications, overtime, pay equity, and more.
Clean-Up in Aisle '22: Lessons from America's Worst Employers | 4:30–5:00 PM
It's good to learn from your own mistakes. It's even better to learn from others'. In this eye-opening closing session, renowned employment lawyer and blogger Jon Hyman takes you on a tour of the biggest HR and employer missteps in 2022 and the lessons learned.
Hiring and Retention Strategies that Work in 2022 | 1:00–1:40 PM
Improve your hiring results and prevent the departure of high performers with these creative strategies. Our expert panel will walk you through easy-to-implement tactics that have proven successful in other workplaces this year.
Interviewing and Onboarding Essentials | 1:40–2:15 PM
Bad interviewing = bad hires. Discover how to apply behavior-based interviewing techniques to spot high-performing candidates. Then, keep new hires engaged with tips on handling their first hours, first days, and first weeks on the job.
How to Have Awkward but Important Conversations with Employees | 2:30–3:15 PM
What do you say after "Got a minute?" Best-selling author Paul Falcone gives you the strategies and precise wording to handle any kind of difficult talk with employees, from substandard work to behavior problems to personal hygiene.
Employee Benefits Update for HR | 3:15–3:45 PM
The pandemic transformed what employees want and don't want in their benefits. Discover how best to revise your benefit package and make the necessary compliance changes for this open enrollment season.
Internal Investigations: Get 'Em Right or Pay the Price | 4:00–4:30 PM
Every facet of an HR investigation requires careful attention and scrupulous documentation. Discover the correct steps for investigating employee misbehavior, and get sample templates and checklists to make your job easier.
Building Resilience in You and Your Team | 4:30–5:00 PM
The ability to adapt well in the face of adversity is critical these days—in individuals and work teams. Discover how to build resilience in your employees and your own life with this workshop by the former VP of HR at MGM Resorts.
In addition to all the incredible sessions, all Summit attendees will receive: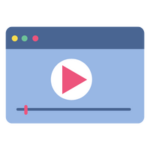 Video recordings of all the conference sessions.
No need to worry about missing any part of the Summit—recordings will be made available to all who attend.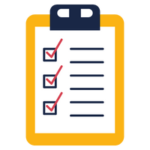 Training materials tailored to each session.
Speakers will provide handouts and downloads to enhance training.
If the HR Specialist Summit fails to meet your needs, we will refund 100% of your tuition, no questions asked. All video recordings and course materials are yours to keep.
Business Management Daily is recognized by SHRM to offer Professional Development Credits (PDC) for SHRM-CP® or SHRM-SCP® recertification activities.
HRCI has pre-approved this activity for recertification credit toward the aPHR®, PHR®, PHRca®, SPHR®, aPHRi™, PHRi™, GPHR® and SPHRi™ certifications. The content of the activity submitted has met the criteria of the Approved Provider Program.
7600A Leesburg Pike, West Building, Falls Church, VA 22043 (800) 543-2055
Copyright © 2022 Business Management Daily. All rights reserved.