Wednesday, Jan. 17

1:00 ET
10:00 PT
New Managers:
Master the Art of Leadership, Communication & Team Building
Increase performance with proven leadership training
In this 75-minute interactive online training, your management team will learn how to:
Press the right motivational buttons. Learn simple steps to inspire a diverse workforce and produce at a higher level, even if your staff is remote.
Handle awkward and legally risky situations. From employee discipline to those "can we talk" moments, learn what to say and how to say it.
Become the coach employees want. Learn how to lead with the coaching approach, rather than an old-school "management down" style.
Studies show that when new managers get training, it results in better performance and lower turnover.
Getting promoted into a first-time supervisory role is exciting and scary. That's because new managers rarely get the training they need to be successful. 
Success takes more than technical know-how or good luck. It's about wisdom, motivational abilities, and helping employees hold themselves accountable to reach new heights. It's about knowing what to say and how to say it.
On January 17, join best-selling author and employee-relations guru Paul Falcone for an advice-packed training session that will help new managers successfully navigate their new leadership roles. Paul wrote several books on the subject, including New Managers: Mastering the Big 3 Principles of Effective Management—Leadership, Communication, and Team Building, The First-Time Manager: Leading Through Crisis, and coming your way in the spring of 2024, The First-Time Manager: HR, all published by HarperCollins Leadership. All attendees will receive a section from the New Managers book on "how to become a 'favorite boss.'"
How to communicate clearly to boost performance and earn employees' respect.
Coach and motivate those who report to you, not from a "management down" but from a "leadership up" approach.
Master remote leadership and establish an achievement mindset.
The right words to address uncomfortable workplace situations in real time.
How to hold all team members to the highest performance and conduct standards.
Create and sustain a culture based on trust, equality, open communication and transparency.
The right questions that help you mentor any employee.
How to administer progressive disciplinary action appropriately and, when necessary, structure terminations that will withstand legal scrutiny.
Avoid rookie mistakes that can lead to hard feelings — or even legal trouble.
Interactive Q&A time included
Get your personal questions on management answered from a true national expert on the subject.
Paul Falcone is the principal of Paul Falcone Workplace Leadership Consulting, LLC, specializing in leadership and management training, executive coaching, keynote speaking, and facilitating corporate offsite retreats. Paul is the former CHRO of Nickelodeon, a long-term columnist for SHRM, and a bestselling author of 15 books with HarperCollins Leadership and the American Management Association, including the new five-book Paul Falcone Workplace Leadership Series, 101 Tough Conversations to Have with Employees, 101 Sample Write-Ups for Documenting Employee Performance Problems, 96 Great Interview Questions to Ask Before You Hire, and 2600 Phrases for Effective Performance Reviews.

Paul Falcone

author, former CHRO of Nickelodeon, and a long-term columnist for SHRM
Professional Recertification Credit Hours Included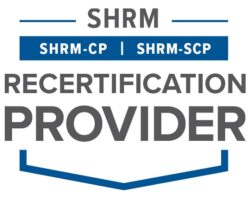 Business Management Daily is recognized by SHRM to offer Professional Development Credits (PDC) for SHRM-CP® or SHRM-SCP® recertification activities.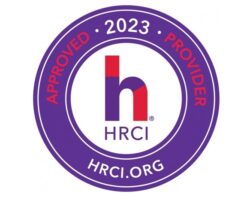 HR Certification Institute's® (www.HRCI.org) official seal confirms that Business Management Daily meets the criteria for pre-approved recertification credit(s) for any of HRCI's eight credentials, including SPHR® and PHR®. This program has been pre-approved for 1.25 HR-General recertification credit hours.
Register now and receive these free bonuses!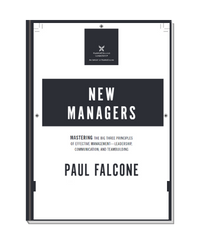 New Managers: Mastering the Big Three Principles of Effective Management — Leadership, Communication and Team Building
Everyone who signs up will receive a segment of Paul Falcone's new book, New Managers: Mastering the Big Three Principles of Effective Management—Leadership, Communication and Team Building, published by HarperCollins Leadership. The segment titled "How to Become a Favorite Boss" includes a description of best leadership and communication practices for new managers.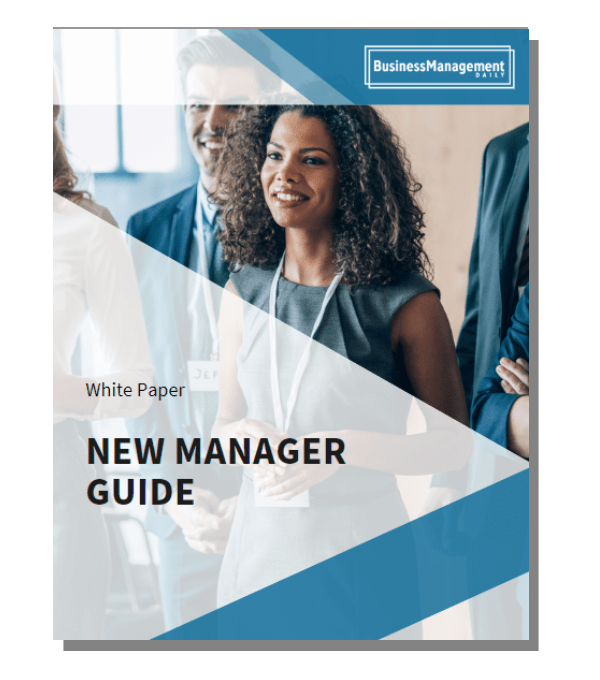 New Manager Guide
New managers have a lot on their plate. A new job, sometimes a new company. A team to meet, learn the quirks of, and get up to speed on. Sometimes they've never managed employees before. This can be overwhelming, which is why new managers need solid ground to set themselves up for success. This new white paper offers insight new managers can apply right away.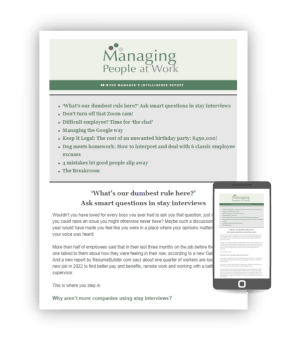 30-Day Free Trial to Managing People at Work
You'll also receive one month of exclusive access to Managing People at Work — our comprehensive online resource designed to make you a stronger, better-prepared manager. So that you continue to benefit from Managing People at Work, we will continue your subscription after that for the then current rate, unless you tell us "no, thanks" — your choice.
We promise you'll be satisfied.
If New Managers fails to meet your needs in any way, we will refund 100% of your tuition – every penny you paid – but your course materials and registration bonuses will be yours to keep. No hassles, no questions asked.