Wednesday, June 23

1:00 ET
10:00 PT
The Keys to Persuasive Business Writing
In this communication crash course, you'll learn how to:
Establish guidelines.

Fine-tune your tone, style and techniques.

Communicate precisely.

Make your point in the finest way possible.

Get results.

Receive the response you wanted.
In today's hectic and virtual work environment, emails, chats and other written communications can easily become a bit too much "to the point," leaving recipients unclear or uninspired … and you unsuccessful.
Learn how to write business correspondence that meets your goals and objectives at the June 23 workshop, The Keys to Persuasive Business Writing. This expert-led writing workshop will cover how to draft communication that creates a good impression, facilitates understanding and ensures you can quickly achieve your objectives.
Agenda for The Keys to Persuasive Business Writing
Why writing skills are so important to your organization. From first impressions to relationship building, effective communication is at the center of it all.
The 5 P's of effective business writing. Communicate your ideas, requests and needs in a way that drives results.
Flipping the script. How to turn bad news into good news.
Email strategies. Learn smart subject lines to try plus 18 hot tips for emails.
Eliminate clichés. How to avoid the expressions that lead your reader to disconnect from the message.
Interactive Q&A time included
Could your writing be more persuasive? Heather will answer your specific questions during the Q&A time and help you polish your communication.
Following over 20 years as a secretary and then a PA herself, Heather established Baker Thompson Associates in January 2000. Since then, she travels the world to inspire PAs, EAs and administrative professionals of all levels, from public and private companies, to excel in their roles, for their success and the success of their organizations. She has won local and national awards and has been a judge for many PA awards. During the global pandemic, her specialized training courses are available online and continue to be interactive, fun and relevant. Courses are endorsed by the Institute of Administrative Management and are CPD Certified.

Heather has written four books and is a regular speaker at national and international PA/EA conferences and seminars, including Executive Secretary LIVE and Executive Secretary Global. She is proud to be a Prince's Trust business mentor in the UK and one of the many supporters and mentors for Isipho Admin in South Africa.

Heather Baker

Creator of the BakerWrite Speedwriting system
Register now and receive these free bonuses!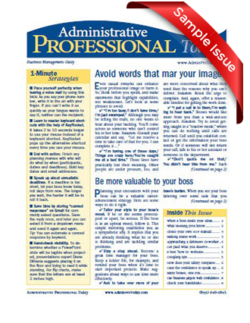 Admin Pro Today
Administrative Professional Today is your guide to sending your career into the stratosphere. Each month you'll receive ideas, tips and advice on every aspect of your job – often from admins who face the same issues you do.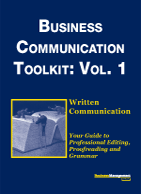 Business Communication Toolkit: Vol. 1, Written Communication
This toolkit is a handy guide that gives you all the tools you need to create polished documents, develop a style manual for your organization, proofread to perfection and avoid grammar and word usage errors.
We promise you'll be satisfied.
If The Keys to Persuasive Business Writing fails to meet your needs in any way, we will refund 100% of your tuition – every penny you paid – but your course materials and registration bonuses will be yours to keep. No hassles, no questions asked.