Thursday, June 17

1:00 ET
10:00 PT
HR's Guide to COVID Liability: How to Stay out of Court
In this 75-minute online training, you will learn how to:
Calculate your exposure to lawsuits.

Every employer faces new legal risks for vaccine policies, on-site operations, pay issues, return-to-work decisions and more.

Keep pace with emerging laws & regulations.

Discover how to navigate the "moving target" of rules from the EEOC, DOL, CDC, OSHA and state liability-shield laws.

Make legally safe decisions.

Learn the practical, real-world ways to reduce your company's litigation risk and stay out of the local headlines.
"Employers are walking a tightrope in organizing a return to work, fraught with liability and risk" – CNBC
As recent news reports show, even as the pandemic continues to cool down, COVID-related lawsuits are heating up. Courts and the "litigation machine" are getting cranked up again, and that means you need to take steps to prevent the new risks related to return-to-work policies … vaccine rules … wage-and-hour decisions … medical accommodations … employee leave … safety policies … and other end-of-pandemic landmines.
As one lawyer said, "It will be open season on employers." Is your organization prepared to handle a COVID claim? Do you know how to prevent them?
On June 17, discover the most common areas of litigation in this current phase of the pandemic, and learn the concrete, practical steps your organization must take NOW to prevent liability. It's your job to anticipate the trigger points for COVID lawsuits—and to prevent them. In this fast-moving, advice-packed webinar, we'll show you how to manage this new legal risk.
Agenda for HR's Guide to COVID Liability
Learn the risks. The current COVID litigation environment for employers and HR.
Take action. Practical strategies to avoid the most common COVID claims.
Return-to-work decisions. Where to draw the line on remote work and employee leave.
Vaccine policies. What you can ask (and mandate) about shots for employees and customers.
Workplace safety 'musts.' Up-to-date advice on testing, cleaning, distancing, masks and operational risks.
Wage-and-hour threats. The risking risk of comp & benefit claims, especially from remote workers.
When to accommodate. When you can say "no" to disability and religious requests for leave, remote work and more.
What to document. New recordkeeping rules on illnesses, testing, vaccines and safety measures.
State 'shield' laws. Some new state laws shield businesses from COVID lawsuits—but you need to know their limits.
Interactive Q&A time included
How vulnerable is YOUR organization? Ask your question during the special Q&A session.
Joon Hwang is a shareholder at Littler, America's largest employment law firm, in their office outside of Washington, D.C. A highly recognized and skilled litigator, Joon represents employers in all aspects of labor and employment law in court and administrative agencies. He also counsels employers on every aspect of employment law compliance and speaks regularly to HR and employer audiences.

Joon Hwang

Shareholder
Professional Certification Credit Hours Included With This Webinar
This program is valid for 1.25 PDCs for the SHRM-CP® or SHRM-SCP®.
The use of this official seal confirms that this Activity has met HR Certification Institute's® (HRCI®) criteria for recertification credit pre-approval.
Register now and receive these free bonuses!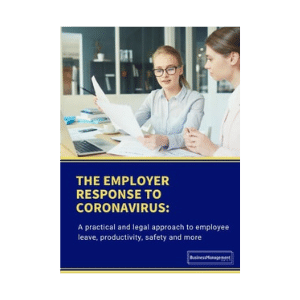 The Employer Response to Coronavirus: A Practical and Legal Approach to Employee Leave, Productivity, Safety and More
Every attendee will receive our special report, The Employer Response to Coronavirus: A Practical and Legal Approach to Employee Leave, Productivity, Safety and More. This newly updated report provides the pandemic-specific advice you need, all in one place. Compiled by our attorneys and HR experts, the 40-page report provides virus-related advice on employee leave, safety, medical inquiries, insurance, IT issues, layoffs, stress reductions and more. This new book is a $24.95 value but is yours free just for signing up.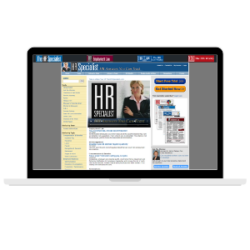 HR Specialist Premium Plus Online
One month of members-only access to Premium Plus Online at TheHRSpecialist.com.
We'll continue your access automatically for just $99 per quarter, unless you tell us "no, thanks" – your choice.
We promise you'll be satisfied.
If HR's Guide to COVID Liability fails to meet your needs in any way, we will refund 100% of your tuition – every penny you paid – but your course materials and registration bonuses will be yours to keep. No hassles, no questions asked.