Thursday, Nov. 11

1:00 ET
10:00 PT
Vaccines, Mandates & Masks: Legal & Practical Solutions for Your Workplace
In this 75-minute interactive online training, you will learn how to:
Make smart vaccine decisions, regardless of company size.

Learn the most effective (and legally smart) moves on mandates, notification, privacy, incentives and testing, even if your company falls below the 100-worker threshold.

Handle those confusing exception requests.

Employees can legally claim medical and religious exceptions to your vaccine rules. We'll explain (in plain English) when you must say "yes" and when you can say "no."

Update your mask and return-to-work rules.

OSHA's mandate adds another layer of confusion to questions about masks, return to work and handling COVID illnesses.
The vaccine mandate has sparked a million different questions … we've got the answers
On Nov. 4, OSHA issued its landmark "emergency temporary standard" that requires companies with more than 100 employees to require COVID vaccines for their workers or do regular testing by Jan. 4. Failing to do so could trigger fines of up to $13,000 per single employee violation. This new ETS leaves employers with lots of different compliance options and questions, like:
Should you offer a testing option or set a strict vax-or-fired mandate? How should you collect and track vaccination status? When must you allow medical and religious exceptions? Which employees does this apply to … remote workers? What's the best way to communicate all of this?
One wrong answer can trigger big legal trouble, an employee-relations nightmare or both. It's vital that you make smart legal decisions in the coming weeks and months to manage this unprecedented issue.
On November 11, discover how to protect your organization from these evolving risks and understand all the best vaccine practices being used today by U.S. employers—regardless of company size. You'll get trusted answers to the most pressing questions employers are asking, plus guidance based on the lessons learned from mistakes made by other employers.
Agenda for Vaccines, Mandates & Masks
The OSHA mandate. Who will it cover, who pays, notification, records—and will it stand up in court?
Your own rules. If you have 100+ employees, should you still allow a testing option? If you have less than 100, should you mandate anyway (pros & cons)?
Exceptions and accommodations. What medical and legal exceptions must you offer for vaccination rules—and when can you say "no"?
Recordkeeping. How should you collect and retain vax data to avoid ADA trouble?
Privacy. Is it legal to ask employees about their vax status and past COVID infections? And how must you store COVID data?
Masks. The COVID/CDC/state rules are confusing—when should you (and must you) require masking?
Customers & clients. Should you require nonemployees (vendors, customers, etc.) to get vaccinated or wear masks?
Policies. How should you revise your written policy based on the latest law changes?
Pay issues. What wage & hour issues must you watch out for?
Other risks. What about workers' comp, OSHA and union responsibilities?
What's next. What's the most up-to-date workplace advice from OSHA, the CDC and state agencies?
Interactive Q&A time included
Every employer has questions about vaccines and masks—get yours answered during our special Q&A session.
Helen Holden is a partner at SpencerFane in the firm's Phoenix office, where she helps businesses successfully navigate the alphabet soup of federal and state employment laws. She provides practical advice and training on HR issues, as well as representing employers in court. Helen is well known for her dynamic and plain-English training sessions, particularly on COVID compliance issues.

Helen Holden

SpencerFane
Professional Certification Credit Hours Included With This Webinar
Business Management Daily is recognized by SHRM to offer Professional Development Credits (PDCs) for the SHRM-CP® or SHRM-SCP®.
The use of this official seal confirms that this Activity has met HR Certification Institute's® (HRCI®) criteria for recertification credit pre-approval.
Register now and receive these free bonuses!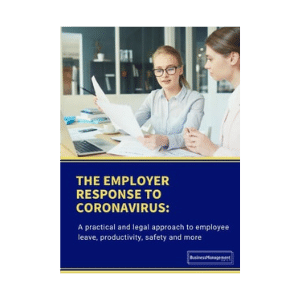 The Employer Response to Coronavirus: A Practical and Legal Approach to Employee Leave, Productivity, Safety and More
Every attendee will receive our special report, The Employer Response to Coronavirus: A Practical and Legal Approach to Employee Leave, Productivity, Safety and More. This newly updated report provides the pandemic-specific advice you need, all in one place. Compiled by our attorneys and HR experts, the 40-page report provides virus-related advice on employee leave, safety, medical inquiries, insurance, IT issues, layoffs, stress reductions and more. This new book is a $24.95 value but is yours free just for signing up.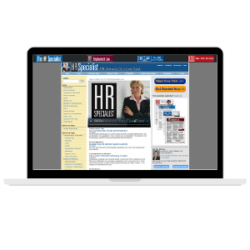 HR Specialist Premium Plus Online
One month of members-only access to Premium Plus Online at TheHRSpecialist.com.
We'll continue your access automatically for just $99 per quarter, unless you tell us "no, thanks" – your choice.
We promise you'll be satisfied.
If Vaccines, Mandates & Masks fails to meet your needs in any way, we will refund 100% of your tuition – every penny you paid – but your course materials and registration bonuses will be yours to keep. No hassles, no questions asked.