Thursday, June 24

1:00 ET
10:00 PT
Marijuana Issues at Work: An Employer Compliance Workshop
In this 75-minute online training, you will learn:
To stay in legal compliance.

Federal law … state law … the FMLA … the ADA … they all intersect to make compliance difficult (and dangerous).

Necessary changes to your policies and handbook.

Know the marijuana rules of conduct you can set for employees, and how to update your employee handbook this summer.

Ways to legally apply discipline.

How to identify signs of a marijuana problem and when you can legally discipline or fire.
The times (and the laws) they are a-changin'
Can you fire workers for off-duty marijuana usage? Can you still test for it? How must you accommodate medical marijuana? How do the FMLA and ADA interact with current laws? Is it time to rewrite your pot policy (probably!)?
The complex maze of state and federal laws on marijuana use — along with the increasingly relaxed public attitude about the drug — has left employers in a haze about how to handle pot-related issues of hiring, terminations, workplace safety and more.
Most states have made marijuana legal for medical purposes … 17 allow it for recreational usage … a growing number have "decriminalized" it. The situation keeps changing, as do the employer traps for failing to stay on top of the compliance decisions. Some employers have even begun offering coverage of marijuana as a health benefit.
Finally get legal clarity on this important issue in plain English (no legalese!) and discover the changes you need to make NOW.
Agenda for Marijuana Issues at Work
Written marijuana policy. Rethink your written marijuana policy to stay on the right side of all applicable laws
Best practices. Learn the best practices on hiring, discipline and safety decisions
Drug testing. Discover what's legal (and realistic) when it comes to drug testing, including remote staff
FMLA and ADA. Determine what the FMLA and ADA allow for marijuana and drug accommodations (usage, treatment, disability, etc.)
Medical Marijuana cards. Master the rules for managing employees with Medical Marijuana cards
Off-duty behavior. Set marijuana rules for off-duty behavior — and what that means for your WFH employees
Interactive Q&A time included
Ask attorney Jenn Betts about the specific concerns you have about how marijuana laws affect YOUR workplace.
Jenn Betts is a shareholder in the Pittsburgh office of Ogletree Deakins. She represents and counsels employers regarding complex traditional labor and employment matters. Jenn has extensive experience with employment issues, and has defended numerous employment class and collective actions for clients in a wide array of industries including retailers, manufacturers, banks, and in the energy sector. Jenn has been quoted in national articles on AI and the workplace, and her writings appear frequently in national and local publications. She is an in-demand speaker on social media topics and other HR-related subjects. In addition to her extensive litigation experience, Jenn also regularly conducts training sessions for managers and supervisors.

Jenn Betts

Shareholder
Professional Certification Credit Hours Included With This Webinar
This program is valid for 1.25 PDCs for the SHRM-CP® or SHRM-SCP®.
The use of this official seal confirms that this Activity has met HR Certification Institute's® (HRCI®) criteria for recertification credit pre-approval.
Register now and receive these free bonuses!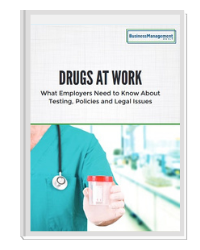 Drugs at Work: What Employers Need to Know About Testing, Policies and Legal Issues
The 14-page special report explains everything from how to design a drug-testing policy and what signs to look for in employees using drugs, to the new laws on accommodating drug and alcohol use. Plus, this white paper includes a comprehensive sample policy on drug use and drug testing that you can adapt and customize for your workplace.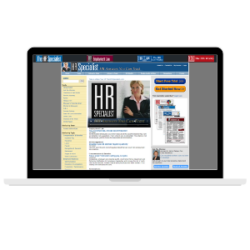 HR Specialist Premium Plus Online
One month of members-only access to Premium Plus Online at TheHRSpecialist.com.
We'll continue your access automatically for just $99 per quarter, unless you tell us "no, thanks" – your choice.
We promise you'll be satisfied.
If Marijuana Issues at Work fails to meet your needs in any way, we will refund 100% of your tuition – every penny you paid – but your course materials and registration bonuses will be yours to keep. No hassles, no questions asked.